How to Sell Your Phone Online for Cash and Why It's a Good Idea?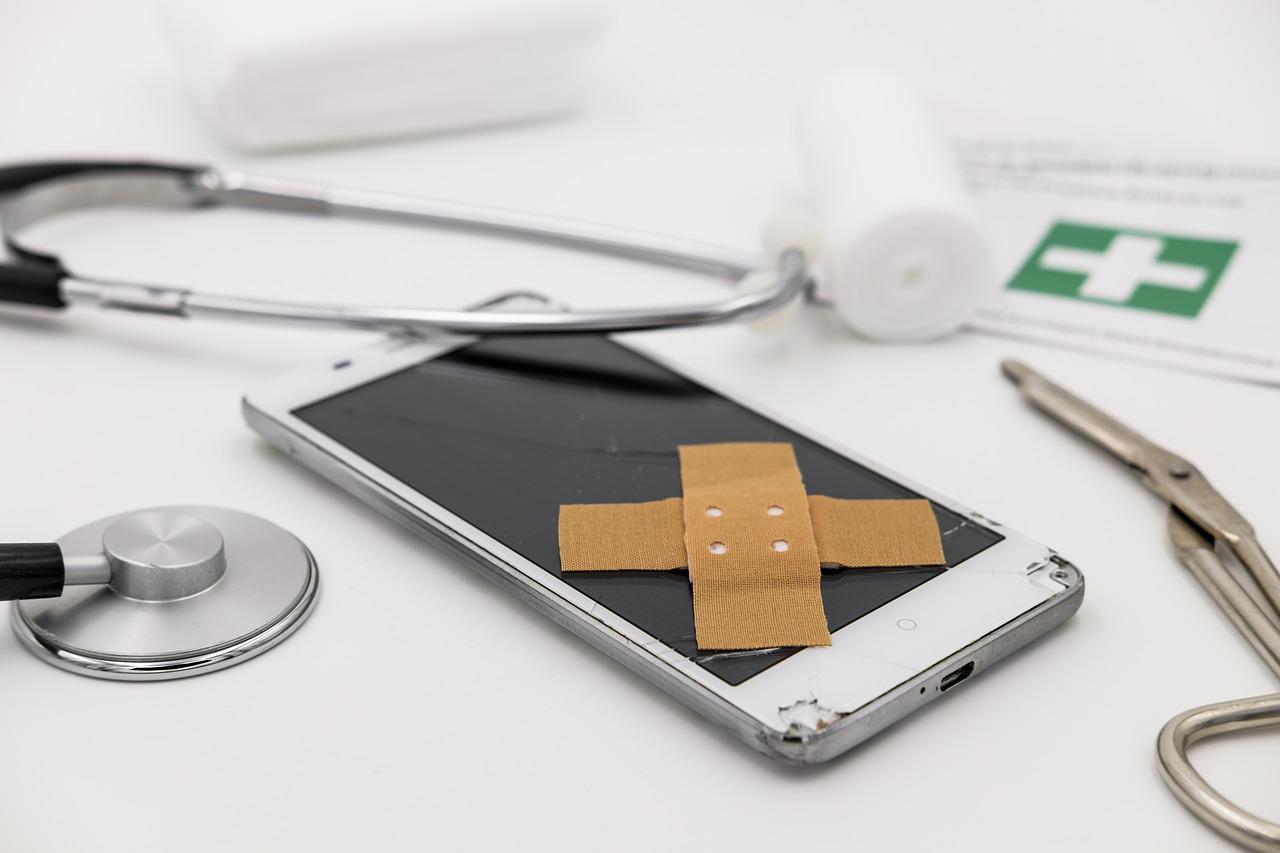 Is your old cell phone giving up on you?
Is it on its last lifeline?
Is it safe to assume that the reason you continue using your phone, which is on its last breath, is because buying another phone isn't possible right now?
If we're right, sell your phone online for cash. If we're wrong, let's take another wild guess.
You've got a new phone, but you also have your old phone except you're not using it. It's just sitting there in its box. You or anyone for that matter has no use for it. You stopped using your phone because it was no longer functional, had storage issues, or you simply just grew tired of it and had the money to spare at that time for an upgrade.
Did you know keeping your old phone hidden away is costing you money?
Sell it for cold hard cash!
When you can sell your phone for money, why keep it out of sight.
What do you say?
Want to sell it online for cash but don't know how to sell your phone? We got you covered! You can use the cash towards another purchase, if not a phone. If you've got one foot in the boat, we'll tell you why selling your phone online for cash is a good idea to get you fully on board with the idea.
How to Sell Your Phone? First, the Benefits
The following benefits will convince you why your old cell phone needs another home:
1.You'll Earn Money
This one is obvious. When you sell your used phone, you'll earn money. Having a few hundred bucks in your bank account instantly is a wonderful feeling for sure. Here's a tip: Don't take too long to sell your used phone.
Over time, its value dcreases, but that doesn't mean you'll get nothing for it. If you've had your used phone for a while, you can still sell it for money. You may get less, but money is money in the end. The next time you're looking at an upgrade, learn how to sell your phone first.
Here's another tip: Keep your phone in good condition, which means in a protective case and screen protector. You can get a higher price for your phone regardless of how old it is if you've kept it in optimal working condition from the beginning.
Again, if you haven't, that's okay. For the phone you use, you can do that. Here's a bonus tip: Instead of spending a lot of money fixing your phone due to loss of some functionality, sell it and upgrade to a new and better phone.
Here's why this tip makes sense: For instance, you have an iPhone with a broken screen. If it's under warranty, it'll cost you less to repair it through Apple, but if it's out of warranty, you'll find yourself shelling out around $129 to $329. Sell your phone online for cash is sounding like a pretty good idea after all! We'll tell you how to sell your phone later.
2.You'll Give Back to the Environment
Americans throw away 9.4 million tons of E-waste each year – that's more than any other county in the world. Around 350,000 cell phones find their way in the landfills, equating to over 152 million cell phones discarded each year.
As of 2018, there are 7.7 billion people in the world, and as of 2020, there are 14.02 billion cell phones in the world. Now, let that sink in. Imagine in the coming years, the impact discarding these cell phones will have on the environment. Let's give you a quick rundown to make you eager to learn how to sell your phone. Most importantly, so you know what exactly we're looking at it if we don't recycle our cell phones:
·Most electronic devices contain traces of toxic materials such as nickel, zinc, lead, barium, chromium, and flame retardants. If released, they can cause damage to your kidneys, blood, central nervous system, and peripheral nervous system. ·When E-waste is heated, it releases toxic chemicals into the environment, causing damage to the air and atmosphere. ·Electronic devices in landfill release toxic materials into the groundwater, which impacts land and marine species. In developing countries, this can affect people's health.
Each year, less than 20% of cell phones are recycled. Since cell phones contain precious materials such as silver, gold, palladium, and copper, recycling your old cell phone can conserve these resources and prevent water and air pollution, including greenhouse gas emissions. If more people take an interest in understanding "how to sell your phone," the world could be a better place. Just see this: If 100 million cell phones in the United States are recycled each year in just the United States alone, it could save enough energy to provide 194,000 homes with electricity. With 75% of cell phone users keeping their cell phones at home instead of recycling them, you don't have to become part of the statistics.
3.You Can Recycle Your Phone and Still Make Money
You can sell your phone online for cash to us. Every phone we buy regardless of its condition, we recycle it. We offer you cash – the best possible price – to prevent your unused cell phone from collecting dust in your drawer and recycle it to recover its precious materials…or give the materials a new home in a new device.
Here's how you benefit from knowing how to sell your phone: You're giving back to the environment by giving your phone for recycling at the same time you're selling your phone for money. Your good deed is being recognized and awarded with money.
You can feel good about selling your phone because you know it's going to benefit the environment, and you'll pocket cash in return. Let that be the motivator the next time you have an unused phone lying around in your house.
4.You Can Get the Latest Phone Sooner
When a new phone comes out, everyone is lusting after it. You want to buy it, but since you're low on cash, you've to wait. You've to save money before you can invest in the latest phone. If you do decide to look into how to sell your phone, you'll have to wait for it to resell it before you can get your money.
If you go to a brick-and-mortar store to sell it, you'll get the money instantly, but less than what you expected. This will put a distance between you and your new phone. Not only will you be out of a new phone, but you'll also still have to add more of your own money to buy another phone.
What's the solution?
We're the solution! We can tell you how to sell your phone to us! Instead of putting your phone up for sale or selling it to a brick-and-mortar store, you can sell your phone online to us. We'll get you the money fast within 24/7 and give you a better price for it than any brick-and-mortar store. Compare what we offer to a traditional store to see the difference in the offer. We offer other perks as well. You make us the offer and ship your phone to us for free for evaluation. We may increase or decrease the offer based on the condition of your phone but still offer you a higher price for it than a traditional store, and that's a guarantee. The biggest advantage you get by selling your phone to us is that you get your phone back free of cost if our offer is not up to your satisfaction. Most other online stores keep the phone or ask for money to ship it back and forth. We do neither, and that's why we stand out from the rest.
5.You Can Use the Money for Emergency
Since you need the money, and fast! You have a few old cell phones lying around in the house and no extra cash on you. What can you do? You can turn to us to learn about how to sell your phone process. Whether it's during a grave pandemic or an emergency has come up, you can sell your phone online and get your cash within 1 business day. That's fast!
You can even put the money towards starting an emergency fund. If you've to pay down your credit card bills or make home or car repairs, you can sell your phone online to make quick money.
Want to know how else you'll benefit?
By selling all your used cell phones, you also reduce the clutter in your home. Don't let your phones take unnecessary space in your drawers and cupboards. Unlike a yard sale where people negotiate for the lowest price, we'll give you the highest possible price. We'll always tell you a fair price for your phone, so if our evaluation tells that the price you should be higher than your initial offer, we'll make it higher.
1.You Deserve to Treat Yourself
If you have an old cell phone but had the money to buy a new cell phone, do you still need to read further to find out how to sell your phone? You definitely do! Instead of letting the old one just sit there, sell it for cash! Use the cash to treat yourself. Perhaps, you had your eyes set on a new laptop. You can use the money from the old phone and add a little of your own to buy a new laptop.
Maybe, you're trying to save money for a trip, or you want to treat yourself to fine dining. If treating for you means saving money, save it. It's your money. Do as you please with it!
Oh, we see you're completely on board with the idea to sell your phone online for cash and are ready for sail.
Before we sail, let's tell you how to sell your phone.
How to Sell Your Phone Online?
Finally, you've made to the end, which means we've convinced you to sell your phone online. Here's how to sell your phone online:

1.Select the condition of your cell phone and ship it to us free of cost n our pre-packaged box, which we'll send to you.
2.Our team will perform a professional and comprehensive 30-point inspection and certification evaluation process.
3.We'll offer you a final quote for the cell phone (It could be lower or higher than you expected).
4.If it's lower than you expected, we'll return your cell phone free of cost. Compared to others, we still offer the highest possible value for your used cell phone.
5.If you accept our offer and it meets your expectations, we'll transfer the money via your chosen payment method. You can choose from PayPal, Echeck, and Amazon Giftcard.
Here's what we need from you before you sell your phone online for cash to us:
·Unlock your phone and sign out of every account you've on the device such as iCloud.
·Clean your device thoroughly, wiping out all personal data, and resetting your phone via factory settings to protect your privacy and security.
Here's what we'll do:
We'll perform a data deletion service and track the entire cleaning process to protect your security and privacy data.
Are You Ready to Set Sail to Sell Your Phone Online for Cash?
Selling your phone for cash is easy and fast if you know what online store you need to go to sell your phone fast and get your money even faster. You'll find a wide range of online stores, providing the same service as ours. If you have any questions on how to sell your phone, ring us up!
What makes us different?
We offer free of cost of shipping, both back and forth, a prepaid packaging box for you to keep your phone, offer several payment options, return your phone for free if you don't like the offer, give you a fair and high price for your phone, we recycle your phone, and so much more.
Make all these benefits yours today! If you've unused cell phones lying around, you've unclaimed money lying around. The sooner you sell your cell phone, the better its value will be. Have you gone through our how to sell your phone process?
Why do we ask?
Because time is running out!
Your cell phone is on the clock.
If you have a cell phone that you're just keeping around because you don't know what to do with it, now, you know what to do with it.
There are countless cell phones on the market that have lost their value in the market in a matter of a few months, and we don't want your phone to be next.
The more you delay, the more money it's going to cost you.
Decide now and visit Gizmogo to learn more about how to sell your phone online for cash!