Tablets are multipurpose electronic devices that can be used to play games, read books, do internet searches, and even compose music. The problem with tablets is the same as with any other electronic device, eventually, you will need to upgrade. So what do you do when you want to sell your tablet online once it has outgrown its usefulness?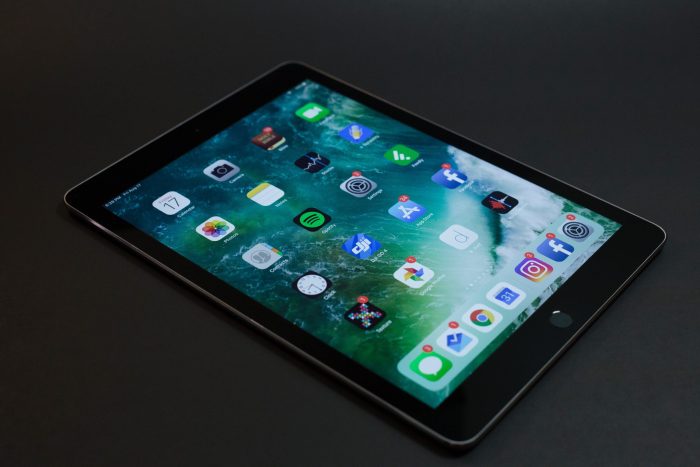 Determine Your Tablet's Value
Determine Condition
A table doesn't have as many working parts as a laptop or PC, but it can still sustain damage, especially if it is used by multiple family members. Check the tablet for scratches or cracks in the screen and also see if it is lagging when you try to upload applications. It may mean the operating system needs an upgrade. Tablets are also prone to water damage and software corruption, so you might want to do a diagnostic to check it out.
Determine Specifications
The specifications on your tablet should be easily accessed in settings where you can find out details like:
Some key descriptors to look for are:
Memory – this is important if your table will be used to download a lot of applications.
Camera capabilities – The quality of the pictures you can take with a tablet is very important
Operating System – Is your tablet an android or a Mac-based tablet? This is crucial information when someone is looking to buy it.
Research Prices of Other Tablet Listings Online
When you do a Google search, you will see a number of places to sell tablets with similar details being advertised. The prices should be roughly in the same ballpark for all of them and that will give you a good idea of what you can sell yours for.
Decide Where To Sell Your Tablet
Marketplaces
Where you sell your tablet is very important because you want to make sure you are reaching as many interested parties as possible with one listing. Several online marketplaces exist where you can sell your tablet including eBay and Craigslist.
Tablet Buyback/Trade-In Companies
When you are looking at selling your electronic device, places that buys tablets like Gizmogo can make the process easy by doing all of the work for you. Gizmogo sets out four ways to help take your tablet off your hands and put some cash in them.
They guarantee the best price – After assessing your tablet and taking into account the specifications and condition, the pros at Gizmogo will offer you a fair market price for any electronics you have. Gizmogo buys phones, laptops, tablets, cameras & more!
Get paid in one day – Using payment options like Paypal, you can get your money sent directly to you in as little as 24 hours.
Shipping at no charge to you- All you need to do is download a free shipping label and send your product to professionals.
Protect your data – Your tablet will be wiped of any data so your private information stays that way.
Prepare Your Tablet For Sale
Erase Your Tablet
Some people use their tablets for online banking or making purchases. This can create cookies which keep that information readily accessible so you don't have to keep remembering numbers and passwords. This is helpful when it is just you using your tablet. When you want to sell it, however, you don't want the buyer to have this information.
Clean Your Tablet
There isn't a lot to clean on a tablet, but you can purchase spray for the screen and use a microfiber cloth to prevent scratches. If you have a case for the tablet, it may help to give it a wipe if there is any dirt or grime. This is important when you take pictures in the next step.
Photograph Your Tablet
High quality color photographs of your tablet will go a long way to selling it online. A video of the table being turned on and off as well as playing a game or surfing the internet will show buyers that it is in excellent working order.
Sell Your Tablet!
When you are ready to sell your tablet remember the following steps:
Post the specifications of the tablet on an appropriate site
Clean the unit well
Clear any personal information off the tablet
Take lots of good quality pictures
A site like Gizmogo can make this process easy by accepting your tablet and assessing it for what it is worth, saving you the trouble.
Frequently Asked Questions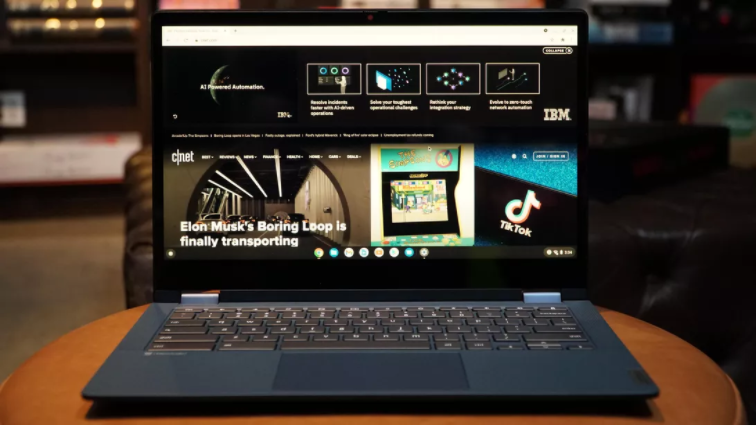 A pair of $440 5i Chromebooks are bound to please. Mobile World...