It can be hard to choose between an expensive model or a budget phone — if you're searching for a happy medium, you may have come across the Samsung Galaxy A52 5G. This phone is mid-range, so it isn't as flashy as some of the flagship offerings but offers some great features even at the low price-point. So, if you're considering picking this model up as your next smartphone, let us give you our review of its features first!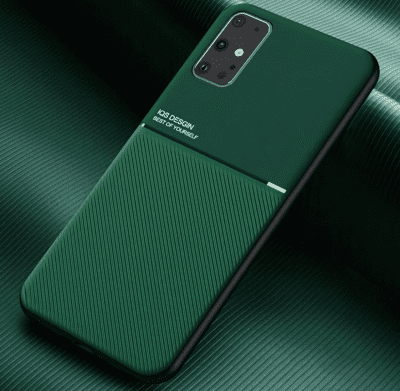 Pros and Cons of the Samsung Galaxy A52 5G 
Pros
In Galaxy's range of phones, the A52 5G has some of the best, highest quality details:
Has a large 6.5-inch screen
Bright AMOLED display 
Fast 120 Hz refresh rate
Three rear cameras with image stabilization
4K video recording
An inexpensive starting price of $499
Cons
A cheaper cost means there are some places where Galaxy didn't go all out on this device:
Plastic backing makes for a less sleek feel
Snapdragon 720G isn't the fastest processor 
Color consistency in images and video isn't precise
6 GB of memory can't be expanded
Processor and speed
If you're looking for a very fast processor, the Snapdragon 720G is not the quickest you could find at this price point. However, for most daily phone uses (social media, emails, apps, etc.) it will do the trick. Plus, the phone does offer a large 6.5-inch screen, which features a bright AMOLED display and a 120 Hz refresh rate. This is fast for a mid-range phone! The fast refresh speed and responsiveness are a big benefit to this device. The smartphone's 6 GB of memory can't be expanded, though the storage of 128 GB can be with the addition of a microSD card. 
Photo and video
The phone includes three rear cameras, with image stabilization and autofocus. Additionally, the phone offers 4K video recording. However, the color in photos has been noted to be inconsistent. There's a 64-megapixel standard wide camera, a 12-megapixel ultrawide, and a 5-megapixel macro. The A25 5G does not offer a telephoto option (though digital zoom works on the device). The selfie front-cam has some fun settings, including featured filters from Snapchat 
Connectivity
Currently, the Galaxy A52 5G is 3G and 4G capable. The device will receive monthly OS updates and three years of major Android OS updates, plus support for four years. This means that you'll be able to use the device's 5G capacity once that feature is available! 
Look and feel
The front panel is covered in Gorilla Glass 5, which is scratch and shatter resistant. The back of the device is made of plastic, so it doesn't feel quite as sleek as some other devices. However, the matte finish is pleasant, and you can choose between a light blue called Awesome Blue, light purple named Awesome Violet, Awesome Black, or Awesome White. Currently, retailers in the US are offering the Awesome Black, but you may be able to find the other color offerings elsewhere. The device is also water and dust resistant with an IP67 rating, so no need to stress if you drop it in a puddle! 
Battery
The device has a Li-Po 4500 mAh non-removable battery and is fast charging at 25W. In fact, Samsung advertises that you can achieve a 50% charge in 30 minutes! Its charge is fairly long-lasting as well, even with the power needed for the nice display on the A52 5G. It should last you all day (and even longer!) with general use. 
Our Overall Samsung Galaxy A52 5G Review 
This is a great mid-range device, and it doesn't skimp on the important things! If you're looking for a good deal that will still give you the great user experience of a high-quality screen, long battery life, and quick responsivity, this phone might be for you! Additionally, it's a great choice if you're looking for something that will be 5G compatible. However, if you're in need of an extremely fast phone that can handle complicated tasks, or take extremely high-quality images, you might want to look elsewhere. Overall, it's a great choice for the price! 
And if saving money is your priority, why not sell your existing phone to get the cash to buy a newer model? Gizmogocan help! Get in touch with us today to sell your old phone. 
Frequently Asked Questions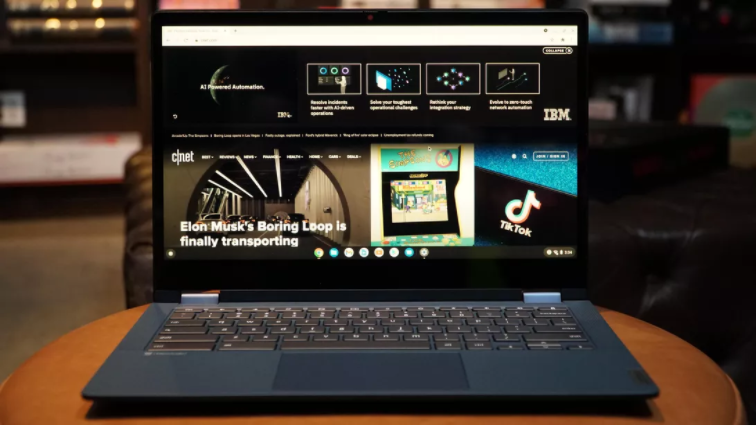 A pair of $440 5i Chromebooks are bound to please. Mobile World...