The advancement in technology has made our life more comfortable, but staying up-to-date with the latest inventions can be tiring. As New Year comes closer, you might be interested in new tech that you can get for your house or friends and family this holiday season.
Must-have 2021 gadgets
While there are several gadgets that you can consider for your house and your friends, if you are someone who is not sure what to get, here are our top 5 must-have gadgets to start 2021 off right.
1. iPhone 12: The new release by Apple has a place in your pocket. The iPhone 12 range of models makes it possible to choose the best for you and your group. Moreover, it is the ultimate gift if you give it to someone you love, and you can afford the price tag.
2. Virtual Assistant AI Technology: Having a smart home is the ultimate dream. To have one, you need a Virtual Assistant AI technology. Amazon Alexa is an excellent example of the technology, but several other AI options are available in the market. You can find the one within your budget and turn your house into a friend.
3. Kindle: Say bye to paper waste and opt for kindle. It provides a page-like view and allows you to choose from an extensive range of books that you might not find otherwise. Get the latest model to help get back your reading habits or shift to an electronic medium that you can carry anywhere you go.
4. Smart Watch: watches have been part of human attire since their inception. You can now get digital watches that work as a second phone while giving you all the notifications and other details you need. Depending on the smartwatch you choose, you can also get steps per day, heart rate, and additional information on the watch.
5. Gaming Console: The release of Xbox Series X and Play Station 5 near the end of 2020 has given all the gamers something to rejoice about during the pandemic. So, if you enjoy gaming, the new console is the perfect gift for you. Throw in the latest games available on the console, and you have the ideal gift for any gamer friend around the globe.
Bonus: If you want to stay within budget but still give something of value, then you can try to find a reasonably priced headphone set. It does not cost as much, and it is something that almost all gadget lovers can use in their life.
Wrapping it up
There are several technological advancements, and you do not need to spend an excessive amount of money to please anyone. There are several other options based on technology or not that almost everyone can enjoy.
However, if you want to spend the money, you can always sell your old electronics on Gizmogo to earn some extra cash that can go to getting the perfect presents.
Frequently Asked Questions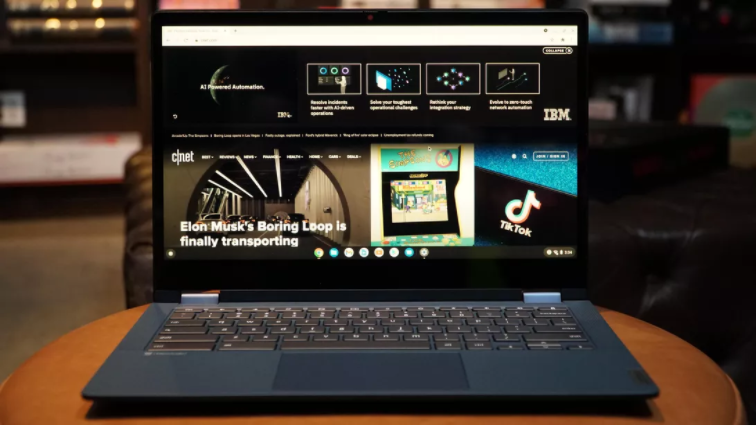 A pair of $440 5i Chromebooks are bound to please. Mobile World...