Technology is important to many aspects of our everyday lives, and that importance was only more apparent in the past year! During the COVID-19 pandemic, many people worked, visited family and friends, and even went to school — all on their laptops and tablets. Tablets became important for children to keep up with their class curriculum. They're a great way for kids to stay entertained with informational apps, creative technology, and more. However, they're also often fragile devices, with potentially unlimited access to the internet. If you're looking for the best tablet for kids in 2021, let us share our top picks that balance education, fun, and usefulness.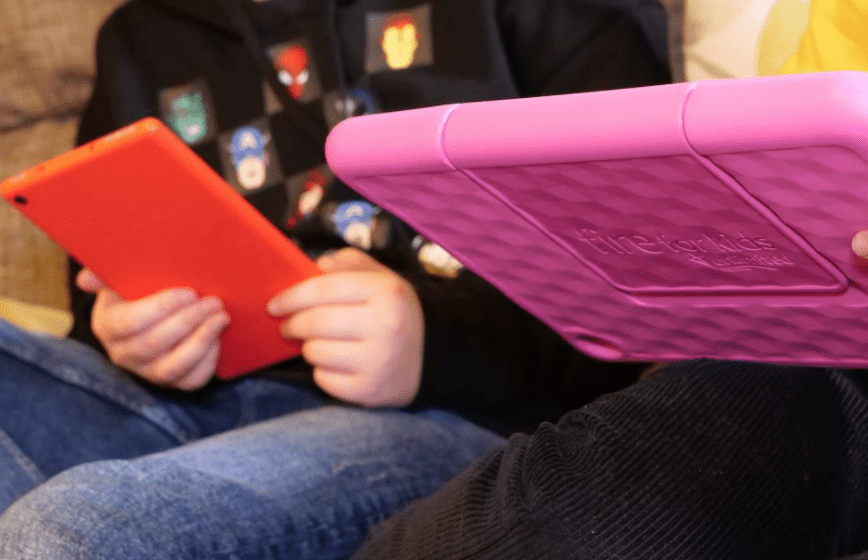 What should you look for in a tablet for children?
If you're looking for a tablet for your child, you likely won't need to use the same criteria you would for your own device. 
Durability

Kids are often a little harder on their devices, so you'll want to choose a device that can last in the hands of your children. You won't want something that will easily break upon impact with the ground or be ruined the first time a little milk gets spilled on it. Searching for a device that's durable, dust-proof, shatter-proof, and even water-resistant can be a great idea. 
Parental Controls

 One thing you'll likely want from your device for kids is the ability to control the content your child is able to access on their tablet, and the amount of time they can spend daily or weekly using their screen. Look for a tablet where you can limit the apps they use, the pages they can access, and the amount of time they can be online. Some tablets allow you to automatically change the restrictions based on age, while others are more hands-on, and you'll need to specify what is and isn't allowed. 
Storage

If your child has ever used your devices you know, they tend to take tons of pictures and videos, plus add fun games and apps. All this can consume the device's storage space very quickly. Searching for a tablet that has a fair amount of storage is an important thing to keep in mind. 
Educational extras

Some tablets for kids come pre-loaded with educational apps and content. If you want to make sure your children are spending their time online in positive ways, this can be a great way to do so! 
Price

There's a wide range of prices to consider when purchasing a tablet for kids. Determine how much you want to spend, and factor that into your choice. Keeping in mind whether your kid will outgrow this tablet quickly might be important to the price as well.  
Best Tablets for Kids in 2021
The Fire HD 10 Kids Edition tablet is the children's version of the Amazon Fire. This Fire tablet features parental control options. It also comes with a rubber bumper case designed to protect the device again shattering when dropped. These kids tablet also includes a two-year replacement warranty, which could come in handy if anything happens to your child's device. It also comes with a subscription for one year of FreeTime Unlimited, which is a content library full of kids' books, games, apps, and other kid-friendly content that can be tailored to different age ranges. You can also find previous versions of the Kids Edition for an even more affordable price, though the new 10 is only $199.99 and is the fastest edition with the most storage.
This Samsung Galaxy Tab A7 10.4 tablet doesn't have as extensive of controls as some of the others on the list, so it might be a good choice for a teen or older child. Samsung does offer Samsung Kids, which enables parental control, screen time limits, and great educational content. It also includes family-friendly games. This tablet is good for kids because it has a long battery life (so it will keep them entertained even on long road trips) and has a good enough processor that this tablet could be used for games or schoolwork. 
This is a cheaper tablet that's quite kid-friendly. At only $99 on Amazon, this tablet is a great deal. It offers great parental controls and has a function that automatically blocks in-app purchases and ads. This is especially helpful so that kids don't end up spending tons of money while playing games online! Speaking of games, the Galaxy Tab E Lite 7 comes with pre-loaded games and content designed especially for kids. 
Apple iPads are fully functional tablets that are a great choice for school. Another benefit of choosing an iPad is that the full family can use these for almost anything. One device for the whole family might end up being cost-effective in the end, even though these are on the higher end of the price point. Children can also continue to grow with an iPad, rather than grow out of it. Apple has the widest variety of apps available on their operating system, so there's lots of educational content to choose from. You can enable parental controls by requiring a passcode for certain apps. One important thing to keep in mind is that the iPad will not come with a protective case, and iPads are often prone to shattering. Buying a strong protective case should help solve that issue. 
This tablet is focused on younger children and is appropriate even for toddlers. It's designed with education in mind and comes with over 20 apps already installed, with topics focused on reading, writing, math, and even coding! You can also download additional games and apps through Android. You'll also get a free trial of LeapFrog's proprietary program which includes lots of other kid-friendly educational content. Another bonus of this design is that it is crash and dust resistant, plus comes with a protective bumper. 
A great device will set your kids up for success at school, plus keep them learning through educational content even during the summer! You can't go wrong with any of these top picks for 2021. Determine what factors matter most to your family, and your kid, then choose the tablet that fits those requirements. Whichever tablet you pick for your children, they're bound to spend hours learning and playing on it! 
If you have a used tablet, sell your old device to Gizmogo. Use the cash you'll get to upgrade to the latest model for your child's next school year!
Frequently Asked Questions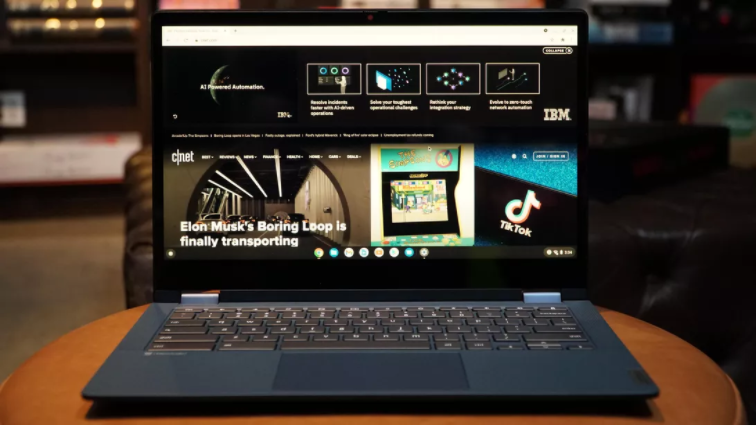 A pair of $440 5i Chromebooks are bound to please. Mobile World...