How Recycling Old & Used Electronics Help the Environment 
When we notice that our phone is going slower than usual, we panic. "Time for a new phone," we think to ourselves. But what many consumers don't realize is the significant effect our old electronics have. In the age of technology, advancements seem to develop almost overnight. That is when we want the latest model phone. Overbuying electronics has become a significant downfall environmentally and for our health.

How Gizmogo is Helping Reduce E-Waste
Corporations and nonprofits alike have recognized the need for global change on environmental issues.
Gizmogo
, for example, takes these global issues to heart and is doing something about it. Even though the buyback tech company focuses on buying electronics that are no longer used or wanted, the reason behind the company's very existence is essential.
Gizmogo
was founded on a belief that was a mere dream come true. By collecting as many gadgets as possible, electronics like cell phones, laptops, drones, and game consoles would be properly recycled without risking health or the environment. Through social awareness, educating customers, and taking action to help reduce this vicious cycle, the company believes major changes can be made. All it takes is a little effort on everyone's part.
How E-waste Affects the Environment
When recycling or selling your used, broken, or old electronic devices to companies like Gizmogo,
you are helping
the environment by reducing air pollutants that affect communities in developing countries and in our own backyard. The problem with throwing E-waste away in the garbage is that they end up in landfills. It is common for informal practices to be used to remove precious metals, as well as burn the remaining parts of devices. Practices like cable burning and using acid baths to extract precious metals such as copper, nickel, gold, and even silver increase the exposure of dangerous contaminants.
Components like dioxide, polyaromatic hydrocarbons, polybrominated diphenyl ethers (PBDE), and polybrominated biphenyls (PBBs) are exposed when burned. PBDEs are put inside electronic devices and intended to be a flame retardant. Once burned, these PBDE chemicals release carbon dioxide into the air, soil, and water. This practice results in air pollutants, unhealthy soil, and contaminated drinking water. This also contributes to the climate change problem our world currently faces.
Electronics that are thrown away end up in landfills, which leads to air pollution, contaminated soil and unhealthy environments.
E-waste in Landfills
The global issue of managing electronic waste has come with significant health issues as well. Due to unhealthy toxins found in the soil, water, and air, it can cause many people living near these places big problems. When communities live near landfills and are exposed to these types of environments, it can likely affect long term health. Alarming symptoms like fatigue, muscle weakness, kidney damage, and skin ailments are all common in neighboring towns and cities. The results from this kind of exposure is concerning on a global level.
At even greater risk for health issues are the workers doing the dismantling of the devices. It is commonly found that these workers do not wear proper protective suits and lack the right equipment needed to remove the components inside electronic devices. It is an unsafe work practice that is common. Working in landfills imposes high risks for health conditions alone, but by not being equipped with the proper tools or protection needed to do the job, they are left with a tough decision – household income or their own wellbeing. The good news is we can reduce these chances by taking small steps to ensure our own electronics are recycled properly.
What You Can Do to Reduce E-waste Right Now
There are many easy ways to help reduce electronic waste and help the environment. One great way is to hold onto your gadgets for as long as possible. When the latest phone model hits the stores, for example, consider your current one – does it still work efficiently? Do you really need to upgrade it, or do you want to upgrade it? The answer can make a huge impact.
Small Steps Mean Big Change
Creating environments that encourage more physical activity like walking and biking can help decrease the air pollutants we breathe. By reducing how much natural gas we burn into the air, we will notice that the air is cleaner, we are exposed to fewer toxins, and it encourages physical activity, which is always a plus.
Recycle Electronics and Get Cash
Another easy way to reduce electronics ending up in landfills is to sell your devices. Gizmogo believes in order to reduce this ongoing problem, we need to take action. Selling your electronics in any condition helps the cause while receiving cash in your pocket. In some instances, there may be times when we cannot offer compensation; however, we will recycle electronics in a safe way.
Gizmogo's ultimate goal is to bring in 1% of the world's electronic waste through their facility. With the power of education, spreading awareness, and practicing what they preach, tech giants are on their way to accomplishing a goal that will benefit us all.
Frequently Asked Questions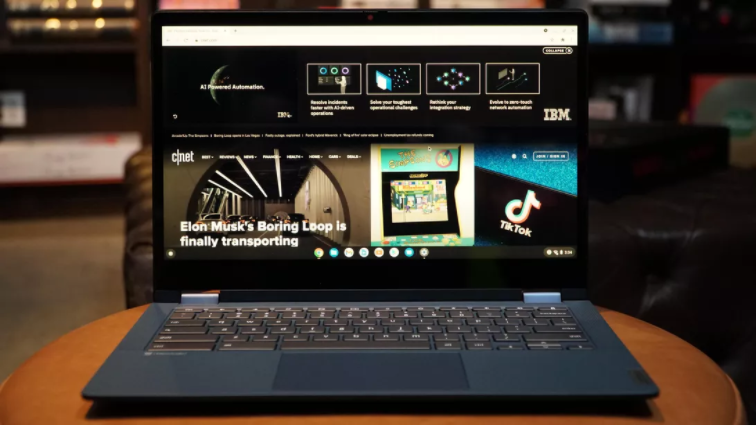 A pair of $440 5i Chromebooks are bound to please. Mobile World...