If you're looking to sell your Sony Xperia XA, then you've come to the right place. In this blog post, we will teach you how to sell your phone quickly and easily online. We'll cover everything from how to prepare your device for sale to where you can sell it for the best price. So whether you're looking to upgrade to a new phone or just want some extra cash, read on for our tips on how to sell Sony Xperia XA!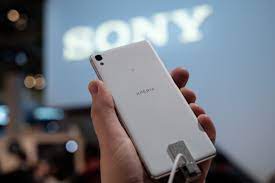 What Is Sony Xperia XA?
The Sony Xperia XA is a budget-friendly Android smartphone. It features a five-inch HD display, octa-core processor, and 2300mAh battery. While it's not as powerful as some of the newer phones on the market, it still offers a great experience for those looking for an affordable option.
Features & Specs
There is a ton of features packed into the Sony Xperia XA smartphone, including:
A five-inch HD display with 1280 x 720 pixels resolution. The screen size is small enough that it can fit in your pocket!
An octa-core processor for faster performance and better battery life.
The Sony Xperia XA comes with a 2300mAh battery which will last up to two days on a single charge.
The phone has two gigabytes of RAM and 16 GB of internal storage, which can be expanded via microSD card slot up to 128GBs if needed (sold separately). It also supports quick charging so you won't have to wait long for it to power back up after using it all day!
Sony Xperia XA has a 13 megapixel rear-facing camera and an eight megapixel front-facing camera. This makes it perfect for taking selfies or shooting pictures of friends and family!
Runs on Android Marshmallow OS, upgradable to Nougat.
Release Date
The Sony Xperia XA was released in June of 2016. It's available to buy from Amazon for $249.99, but there are other sellers who sell this device on eBay starting at $200 and up.
Price
The Sony Xperia XA is available in four colors: white, black, gold and rose gold. The phone retails for around $249.99.
How To Sell Sony Xperia XA Online?
Once you know everything about your phone, from its specifications down to its release price, you can now decide to sell it! But before selling it, you should do this few things first:
Make Sure Your Phone Is In Good Condition
The first thing you have to do is check how much damage your phone has. Is it still working perfectly? Does it need repairs or replacement parts? The condition of these items affects how much money buyers will pay for them, so make sure that everything works before listing! And if something doesn't work properly anymore – like the camera or screen – then it's best to sell it for spare parts.
Remove All Personal Information
Make sure that you delete all your personal information from the phone before selling it online. This includes photos, contacts, and anything else that can identify you. Otherwise, there is a risk that someone could find your information and use it maliciously.
Clean Your Phone
Before you sell it, make sure that your phone is clean and free of any dirt or dust. You don't want buyers to see how dirty their new device will be when they get home!
Charge It Up
It's important for a buyer to know how long the battery lasts when using various applications on their devices. If there's no way to test the phone's battery life, then it's best to charge it up so that the buyer can get a good idea of how long it will last.
Prepare Your Phone For Sale
Take photos of the front, back and sides of your Sony Xperia XA to help sell it online or in person. If you're selling on Gizmogo, take clear pictures with good lighting so buyers can see how great condition this device is! It's also important to note any scratches or dents because those will affect how much money you can get for it.
Package It Up Properly
When you're ready to sell your Sony Xperia XA, make sure that you package it properly. This means using a box or envelope that is strong enough to hold the phone and not break during shipment. You can also add some bubble wrap or packing peanuts in there too just for extra protection!
Write a Description of Your Sony Xperia XA
Be sure to write a good, honest description of your phone. State what condition the device is in, how many scratches or dents it has, and list all its features. This will help buyers know exactly what they're buying!
Where To Sell Sony Xperia XA Online?
There are many places where you can sell your Sony Xperia XA, but the best place to start is Gizmogo. They have a great website that's easy to use and they offer free shipping on all orders! If you're looking for how much money your phone is worth, then this is definitely the place.
Sell Sony Xperia XA In Gizmogo
Gizmogo is a platform where you can sell your Sony Xperia XA and get money in return. It's easy to use, free of cost (you don't have any fees or hidden charges), and they offer 24/48 hour shipping! The best part about this site though is how much cash back they give you when listing items. You can get up to 25% of the total sale! Here are the steps in selling your Sony Xperia XA in Gizmogo:
Create an account.
List your item on the site with a description of how much you want for it, what condition is in good/fair etc.
Wait until someone buys your phone or make an offer that interests you by contacting them directly through email!
Once payment has been made, send your device off in its original packaging with tracking number provided by Gizmogo.
You'll receive an email once the buyer has received their item so that both parties can leave feedback about how well things went.
Frequently Asked Questions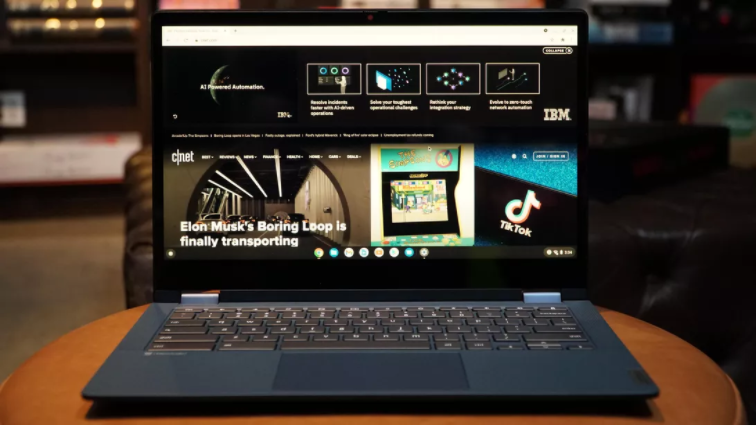 A pair of $440 5i Chromebooks are bound to please. Mobile World...