You have a new laptop, but you have not totaled your previous one. Or you have a computer that has run its course, and you do not use it anymore. There is no need to keep this old laptop at your place to rot. Instead, you can use it to make a quick buck while ensuring that the electronic is put to the right use.
If you have a laptop that does not work, you can sell it for some cash. You will not fetch big bucks, but something is better than nothing.
Do you have a laptop that you do not use? Here is a quick guide on the several aspects of selling a computer.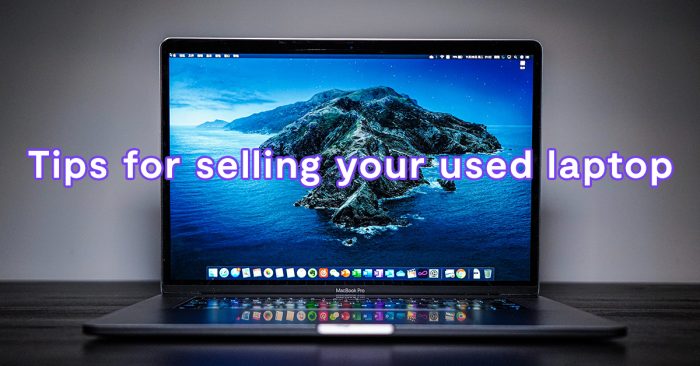 The significant steps to selling the used laptop
Selling a laptop can be an intricate task that requires thorough research and decision-making, but broadly speaking, it can be distributed into four sections.
Pro tip: Sell your used or brand new laptop on Gizmogo for the best price possible.
Check price: Many websites have free listings to check to see what your laptop is selling for at present. To check the price, you will first have to analyze your laptop's condition. You will then have to look at places where you can sell the laptops and check the price that companies are willing to give for your electronics.
In the case of Gizmogo, you can fill the details about the laptop and get an estimate of the price that you can fetch for it.
Send for inspection: Once you have put in the details, you have to send the laptop for review. The assessment includes looking at the product and determining the excellent price for the product. The inspection is done by professionals who understand the product and its different parts.
Once the inspection is complete, you receive a final quote from the buyer, and you have the option of either accepting the deal or rejecting it.
Get paid or get the merchandise back: If you accept the deal, all you have to wait for is the payment. In most cases, the amount will be released within 24 hours of taking the offer.
However, if you are not happy with the deal, you can refuse to sell the merchandise and get it back from the buyer. While some buyers charge money for returning the item, Gizmogo will return the product without any expense on your part.
What Used laptops that you can sell?
If you wonder whether your laptop is eligible for selling, then here is a quick guide on what you can sell online.
Working laptop: A working laptop is either like a new laptop that is fully functional, with no signs of use, cracks, scratches, dents, or dings. For like-new laptops, battery health should also be in good condition.
A good laptop condition includes minor scratches, chips, and some signs of wear. However, there should be no operational errors. The front or back glass should not have chips or cracks, and it should be clear for activation.
Broken laptop: You can sell a broken laptop if it is functional but cracked or damaged, with chipped, cracked, dead pixels, or white spots screen. You can sell your computer even if it has signs of water damage.
Completely new laptop: A brand new laptop is one that is sealed in the original box. If you have not activated or used it and is clear for activation, you can sell it for a great price depending on the laptop's model.
The completely new laptops fetch the most price while getting the least compensation for a damaged laptop. As for like new and good merchandise, the new one gets a better quote than the good one.
Things that you should look for in the buyer when selling used laptop
If you are selling your computer or electronic for the first time online, here are some things to consider when looking for the appropriate buyer for you.
Best price: As you are selling your product for cash, the best price your merchandise can fetch is a crucial aspect of the deal. So, look for a website that gives you a fair price.
Instant payment: You do not want to wait days or weeks to get your payment. Look for a company that will send the amount instantly once you agree to the transaction.
Payment methods: If you are looking for money in your account, an Amazon gift card won't help. So, look for the payment methods available to get your money in a form that you can use.
Simple and convenient: Selling your product should not be like rocket science. So, look for a website with a simple interface and upfront information to make the process as easy as possible.
Delivery service: If you have to send the product for inspection, it should not come out of your pocket. So, ensure that the chosen company has you covered in the delivery aspect. Also, some companies might pay for the delivery of the merchandise to them, but not for the delivery you receive, if you refuse to make the deal. Please stay away from them.
Location: Your vicinity will decide the websites that cater to you. So, look for a company that functions in your area. It is an easy enough mistake to make when looking for a website that accepts second-hand products.
Models accepted: Your laptop can be old or new. Several websites only purchase specific models when looking for second-hand merchandise. So, you will have to find a website that buys your model.
Wrapping it up
Several websites will ensure that you have a pleasant experience while selling your electronics online. It is easy to choose the first option that catches your eye, but taking a deep dive beforehand can save you significant work later. Gizmogo has operations to help sellers get the best deal with the least effort. So, start emptying your drawers, and filling your pocket by selling your electronics online.
Frequently Asked Questions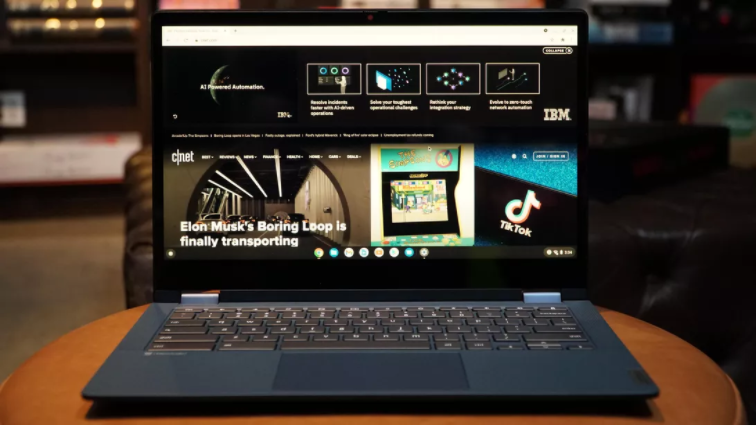 A pair of $440 5i Chromebooks are bound to please. Mobile World...