Unlocking The True Value Of Your Xbox One: A Comprehensive Guide To Assessing The Worth Of Your Pre-Owned Console
June 8, 2023 Articles by GizMogo
Are you considering selling your Xbox One console? Understanding its potential value is crucial to ensure a successful and profitable sale. The price you can fetch for your console depends on several important factors, including its condition and whether it is a special edition. In this comprehensive guide, we will delve deep into these factors, providing you with valuable insights and practical tips to accurately assess the value of your pre-owned Xbox One. Whether you're a seasoned seller or new to the process, this informative piece will equip you with the knowledge you need to make informed decisions and maximize your returns. 
When it comes to determining the average resale value of an Xbox One, multiple factors come into play, each playing a significant role in influencing its market price. The specific model of the console, its overall condition, and whether it is a special edition all contribute to its perceived value in the market. Additionally, the choice of selling platform can also have a substantial impact on the potential earnings you can expect. By carefully considering these factors and making informed decisions, you can navigate the resale market with confidence, ensuring you get the best possible value for your Xbox One.
Multiple factors come into play when considering the monetary value of a used Xbox One. These include the console's specific model, overall condition, and the presence of any special editions. Additionally, the chosen selling platform can also affect the potential selling price of the console.
The existence of special edition Xbox One consoles can significantly impact the final resale value. Limited edition variants, such as the Gears of War 4 or Halo 5: Guardians Limited Edition consoles, often command higher prices compared to standard models. Furthermore, bundle deals featuring exclusive controllers or games can further enhance the value of the console.
Once you are ready to sell your pre-owned Xbox One, you have a range of popular online platforms available to you. However, one crucial step in the selling process is determining the optimal price for your console. To do this effectively, conducting thorough research on current market prices is essential. Take the time to explore the prices of similar Xbox One consoles with the same model and condition as yours, considering any special editions or bundled offerings that may be relevant. By gathering this information, you will be equipped with the knowledge needed to set an appropriate and competitive asking price for your used Xbox One. This step is crucial in attracting potential buyers and maximizing your profits from the sale. So, invest the effort in researching market trends and ensure that your pricing strategy aligns with the current demand and value of Xbox One consoles in the market.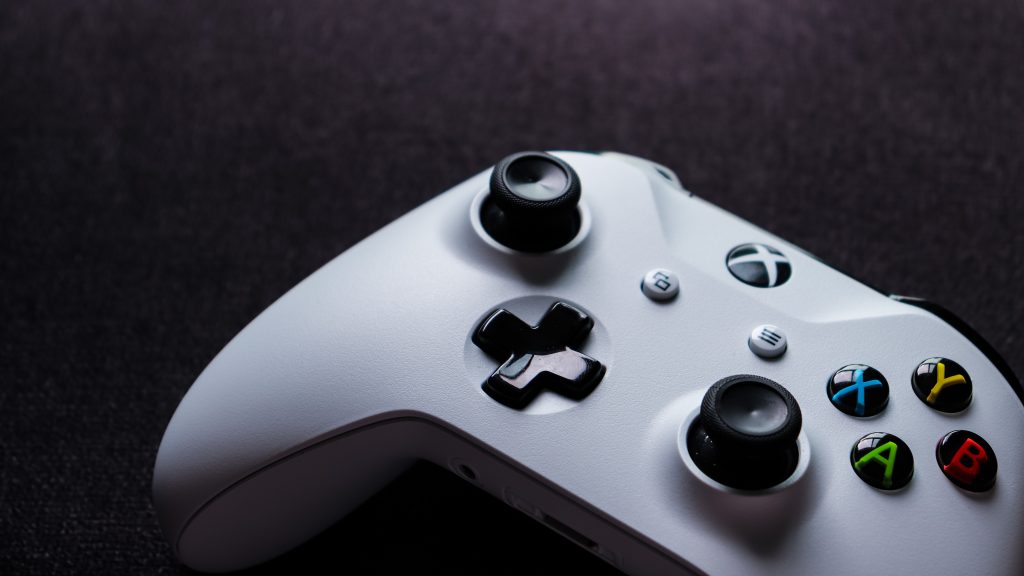 Selling your Xbox One can be a lucrative endeavor, but it requires a thorough understanding of the factors that affect resale prices. From considering the impact of special editions to choosing the right online marketplace, there are various elements that contribute to the value of your used console. By investing time in researching current market prices and setting a competitive asking price, you can optimize your profits and make the most of your Xbox One sale. So, take the necessary steps to ensure you are well-informed and prepared to embark on a successful selling journey.
RECENT POSTS
Sell my iPad For Cash – Get the Highest Price for your iPad.

So, you are upgrading your iPad but worried about the best place to sell your iPad. Where can I sell my iPad for instant cash? This is the first question that comes to your mind before selling the iPad. A reliable platform with the best ever-priced deals is always the priority. There is no need […]

read more

iPhone 15: Cutting-Edge Features & Upgrades for 2023

iPhone 15: The Ultimate Guide to Apple's 2023 Flagship In September 2023, Apple unveiled its latest flagship iPhones, the iPhone 15 and iPhone 15 Plus. These two devices, alongside the iPhone 15 Pro and Pro Max, mark the pinnacle of Apple's smartphone technology. In this comprehensive guide, we will delve deep into every aspect of […]

read more

iPhone 15 vs. iPhone 14

The difference between the iPhone 15 and iPhone 14 Design and Build Quality The first noticeable difference between the iPhone 14 and iPhone 15 is their design and build quality. iPhone 14 The iPhone 14 retains the classic design we've come to know and love, with its signature glass back and aluminum frame. It continues […]

read more

Selling Speakers Online with Ease – Gizmogo's Solution

The Advantages of Selling Speakers Online In the digital age, the option to sell speakers online, particularly for cash, has revolutionized the way we upgrade our electronics while decluttering our spaces. But with numerous platforms available, how do you decide where to sell speakers? Let's explore why Gizmogo.com is the best place to sell speakers […]

read more

How to Sell Your Headphones for Cash: Guide with Gizmogo

If you want to sell old headphones or used earbuds online, you're in the perfect spot. Gizmogo is the leading buyback company for used and new headphones. Trading in popular brands like Beats by Dre, Bose, Monster, AirPods, Harman Karman, and more with Gizmogo is a surefire way to get cash instantly. Why Sell Your […]

read more
FEATURED POSTS
Sell my iPad For Cash – Get the Highest Price for your iPad.

So, you are upgrading your iPad but worried about the best place to sell your iPad. Where can I sell my iPad for instant cash? This is the first question that comes to your mind before selling the iPad. A reliable platform with the best ever-priced deals is always the priority. There is no need […]

read more

iPhone 15: Cutting-Edge Features & Upgrades for 2023

iPhone 15: The Ultimate Guide to Apple's 2023 Flagship In September 2023, Apple unveiled its latest flagship iPhones, the iPhone 15 and iPhone 15 Plus. These two devices, alongside the iPhone 15 Pro and Pro Max, mark the pinnacle of Apple's smartphone technology. In this comprehensive guide, we will delve deep into every aspect of […]

read more

iPhone 15 vs. iPhone 14

The difference between the iPhone 15 and iPhone 14 Design and Build Quality The first noticeable difference between the iPhone 14 and iPhone 15 is their design and build quality. iPhone 14 The iPhone 14 retains the classic design we've come to know and love, with its signature glass back and aluminum frame. It continues […]

read more

Selling Speakers Online with Ease – Gizmogo's Solution

The Advantages of Selling Speakers Online In the digital age, the option to sell speakers online, particularly for cash, has revolutionized the way we upgrade our electronics while decluttering our spaces. But with numerous platforms available, how do you decide where to sell speakers? Let's explore why Gizmogo.com is the best place to sell speakers […]

read more

How to Sell Your Headphones for Cash: Guide with Gizmogo

If you want to sell old headphones or used earbuds online, you're in the perfect spot. Gizmogo is the leading buyback company for used and new headphones. Trading in popular brands like Beats by Dre, Bose, Monster, AirPods, Harman Karman, and more with Gizmogo is a surefire way to get cash instantly. Why Sell Your […]

read more
CATEGORIES
Camera
Digital product
Environmental
Fix Your Gizmo
Game Consoles
Games
Gizmogo News
Gizmogo.com Reviews
Go Android
Go Apple