Exploring the Apple Watch Series 8 and Samsung Watch for the Ultimate Smartwatch Experience
June 8, 2023 Articles by GizMogo
Are you looking for a new smartwatch and want to compare the latest options from Apple and Samsung? Look no further than the Apple Watch Series 8 and the Samsung Watch. These high-tech smartwatches are designed to easily connect with your smartphone, giving you access to a wide range of features. Stay connected with instant notifications, enjoy music, track your fitness activities, and more. With the Apple Watch Series 8 and Samsung Watch, you'll have the ultimate smartwatch experience.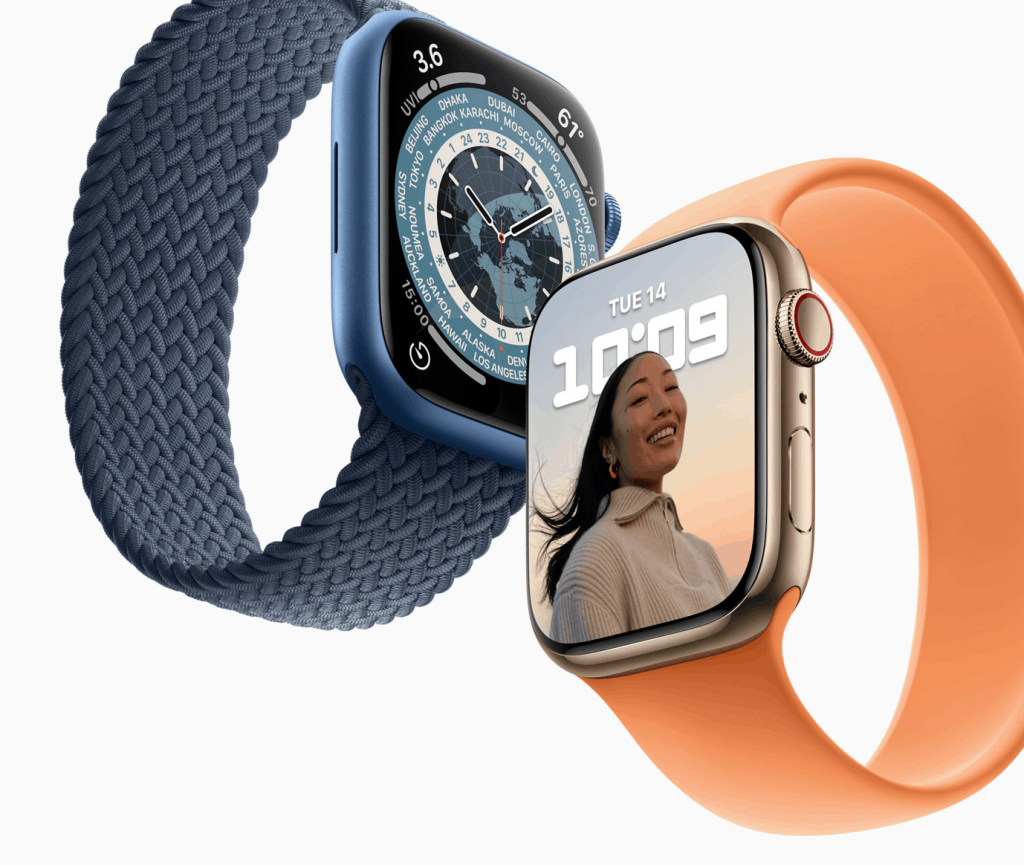 When choosing a smartwatch, it's important to consider compatibility with your mobile device. Galaxy Watches are designed to work well with Android phones, while the newest Apple Watches are optimized for iPhones. Here are some key factors to think about when selecting a smartwatch:
Both the Samsung Galaxy Watch 5 and the 5 Pro are made from durable materials and have screens made of strong sapphire glass. Apple Watches, on the other hand, have a front crystal display that is resistant to cracking. Plus, both watches are water-resistant and can be safely used in water.
Both smartwatches excel in supporting your fitness and health goals. They have features like ECG, heart rate monitoring, blood-oxygen monitoring, sleep tracking, and exercise tracking.
The Apple Watch 8 even has the ability to track your skin temperature. While some health features, like ECG, may require a Samsung phone, many other functions work with any modern Android device.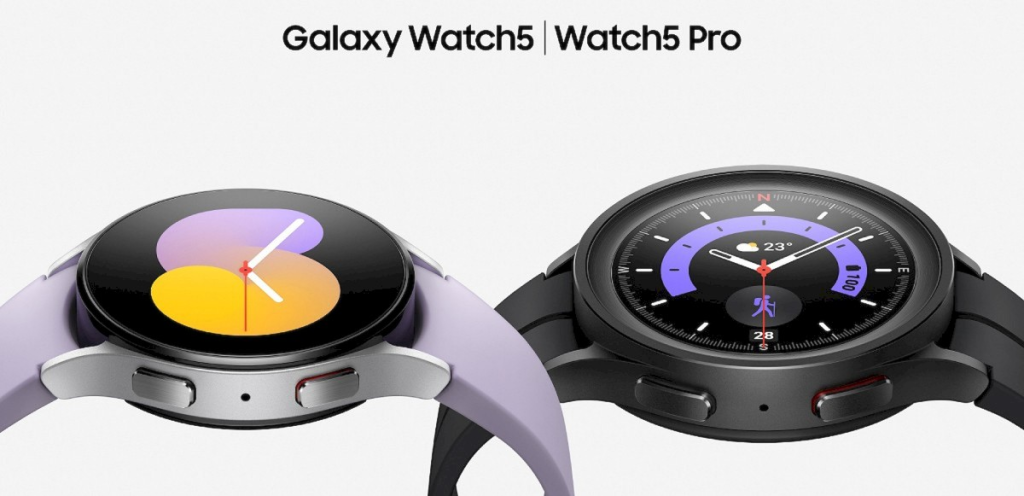 If you're someone who enjoys running or outdoor exercises, you might want to consider the higher-end models. The Apple Watch Ultra and the Samsung Galaxy 5 Pro offer improved GPS navigation, durability, and safety features, perfect for outdoor adventures.
When it comes to battery life, there's a noticeable difference. Apple claims that the Apple Watch 8 can last up to 18 hours under normal conditions, while the Samsung Galaxy Watch 5 boasts an impressive battery life of up to 50 hours.
Ultimately, when choosing a smartwatch, prioritize compatibility with your smartphone and consider your specific needs and preferences. Both Apple and Samsung offer great features, durable designs, and comprehensive fitness tracking capabilities, ensuring a rewarding smartwatch experience.
The Apple Watch Series 8 and Samsung Watch are at the forefront of smartwatch technology, catering to users with different mobile platforms. These advanced devices seamlessly connect to your smartphone, providing a wide range of features and functionalities to keep you connected and on top of your fitness goals. Whether you value durability, health monitoring, outdoor exploration, or long battery life, both Apple and Samsung have options that meet your requirements. So, embrace the future of wearable technology with the Apple Watch Series 8 or Samsung Watch, and enjoy the convenience and innovation that these remarkable devices bring to your wrist.
RECENT POSTS
Sell my iPad For Cash – Get the Highest Price for your iPad.

So, you are upgrading your iPad but worried about the best place to sell your iPad. Where can I sell my iPad for instant cash? This is the first question that comes to your mind before selling the iPad. A reliable platform with the best ever-priced deals is always the priority. There is no need […]

read more

iPhone 15: Cutting-Edge Features & Upgrades for 2023

iPhone 15: The Ultimate Guide to Apple's 2023 Flagship In September 2023, Apple unveiled its latest flagship iPhones, the iPhone 15 and iPhone 15 Plus. These two devices, alongside the iPhone 15 Pro and Pro Max, mark the pinnacle of Apple's smartphone technology. In this comprehensive guide, we will delve deep into every aspect of […]

read more

iPhone 15 vs. iPhone 14

The difference between the iPhone 15 and iPhone 14 Design and Build Quality The first noticeable difference between the iPhone 14 and iPhone 15 is their design and build quality. iPhone 14 The iPhone 14 retains the classic design we've come to know and love, with its signature glass back and aluminum frame. It continues […]

read more

Selling Speakers Online with Ease – Gizmogo's Solution

The Advantages of Selling Speakers Online In the digital age, the option to sell speakers online, particularly for cash, has revolutionized the way we upgrade our electronics while decluttering our spaces. But with numerous platforms available, how do you decide where to sell speakers? Let's explore why Gizmogo.com is the best place to sell speakers […]

read more

How to Sell Your Headphones for Cash: Guide with Gizmogo

If you want to sell old headphones or used earbuds online, you're in the perfect spot. Gizmogo is the leading buyback company for used and new headphones. Trading in popular brands like Beats by Dre, Bose, Monster, AirPods, Harman Karman, and more with Gizmogo is a surefire way to get cash instantly. Why Sell Your […]

read more
FEATURED POSTS
The Best PS5 Games You Can Buy Today

Top 5 trending games for PS5 With the importance of staying inside hitting home in 2020, people had to find new ways of keep themselves entertained. Hence, video games are becoming the favorite hobby for both children and adults. The two consoles that launched in 2020 were from Microsoft and Sony. Both the consoles offer a […]

read more

When to Sell Your Phone for An Upgrade / Top 4 Reasons People Upgrade their Smartphones

Why do most people upgrade their phones?  Smartphone technology these days has come to a standstill. The innovation of features in mobile phones has hit a saturation bar, which is why most of the upcoming smartphones hardly look and feel different from the current ones. Then why do people upgrade their smartphones? Should you just […]

read more

Why Should You Recycle Your Broken Phone?

If your phone is broken, and you're not able to repair it, that doesn't have to be the end of its life! Recycling means that your old phone can either be refurbished, or its components can be reused to make new devices. This can help save energy, reduce harmful pollution, conserve resources, and so much […]

read more

How to restore your phone to factory settings before selling it

Factory Reset your Android Phone If you are selling your phone, you must perform a Factory Reset to delete all of your personal information from the device prior to sale. Selling your Samsung Phone Open your Settings and tap Backup and Reset. Tap Factory Data Reset. 向您推销 Google 电话 打开您的 设置 并点击 系统 点击 高级重置选项 点击 清除所有数据(恢复出厂设置) Other Android Open your Settings and tap System Tap Reset Options Tap Erase […]

read more

Samsung S22: What Can We Expect?

It seems every day, a new leak about the Samsung S22 hits the tech news. It can be hard to keep up with so many conceptual renderings and rumors floating around the internet, so we've done the research and compiled what we believe to be the most credible claims. However, we encourage you to take […]

read more
CATEGORIES
Camera
Digital product
Environmental
Fix Your Gizmo
Game Consoles
Games
Gizmogo News
Gizmogo.com Reviews
Go Android
Go Apple