iPhone vs Samsung: The Ultimate Guide to Choosing Your Brand
January 14, 2023 Articles by GizMogo
The iPhone vs. Samsung debate is a constant battle between smartphone enthusiasts. But what are the actual facts?
In this article, we will explore whether iPhone or Samsung is better and which one you should buy with your hard-earned cash. For this comparison, we will use the iPhone 14 Pro Max vs. the Samsung S22 Ultra as an example.
Which Camera is Better: iPhone vs Samsung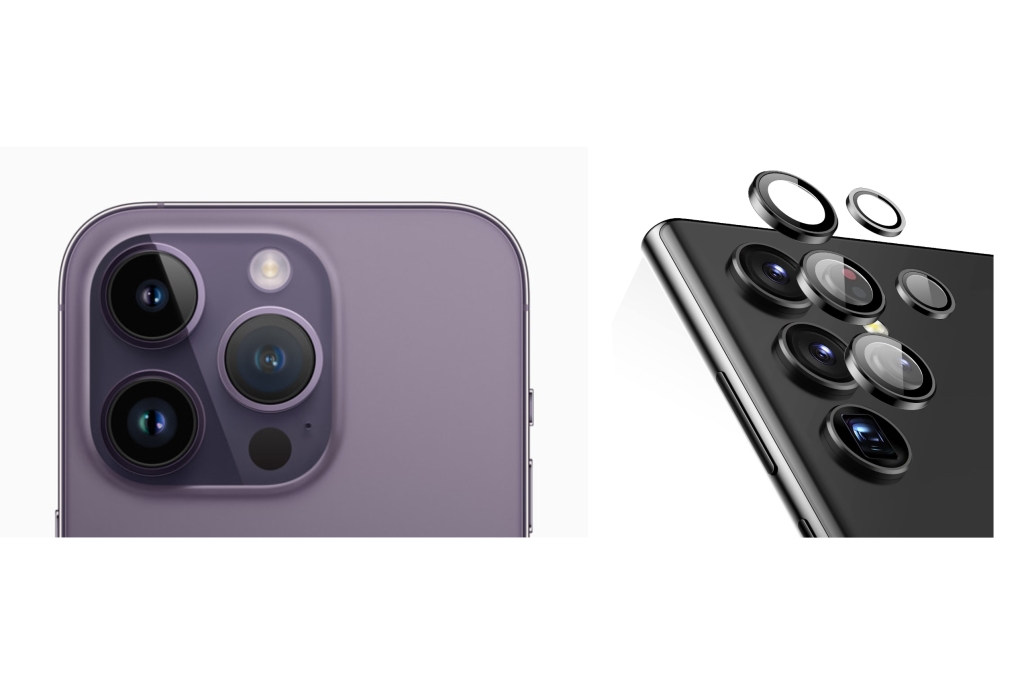 We all want our selfies and special moments to look flawless. Let's look at which smartphone brand can deliver the crisp camera quality and powerful photo features we crave.
Features for Taking Photos
The iPhone 14 Pro Max has 3 back cameras, while the Samsung S22 Ultra has 3 back cameras.
| | |
| --- | --- |
| iPhone 14 Pro Max | Samsung S22 Ultra |
| 48 Megapixel (MP) wide angle lens | 12MP Ultra Wide Camera |
| 12 Megapixel ultra-wide angle lens | 108MP Wide-angle Camera |
| 12 MP telephoto lens | 10MP Telephoto Camera with 10x Optical Zoom |
|   | 10MP Telephoto Camera with 3x Optical Zoom |
Yes, optical zoom provides a more crisp image than digital zoom. But, iPhone 14 Pro Max has up to 15x optical-quality zoom – Apple's new name for improving digital zoom.
What About the Selfie Camera?
Samsung S22 Ultra has a 40MP selfie camera, while iPhone 14 Pro Max has a 12 MP front camera. What does the difference look like? Check out these full-resolution images from DXOMark's selfie test:
Video Recording Features
Are you the friend who's always recording something? Maybe you want to know which investment to make for your TikTok or YouTube channel. Let's see whether iPhone or Samsung has the video quality you need.
iPhone 14 Pro Max has a tremendous auto-stabilization feature for all camera modes. It can record up to 4K quality at 24, 25, 30, or 60 frames per second (fps).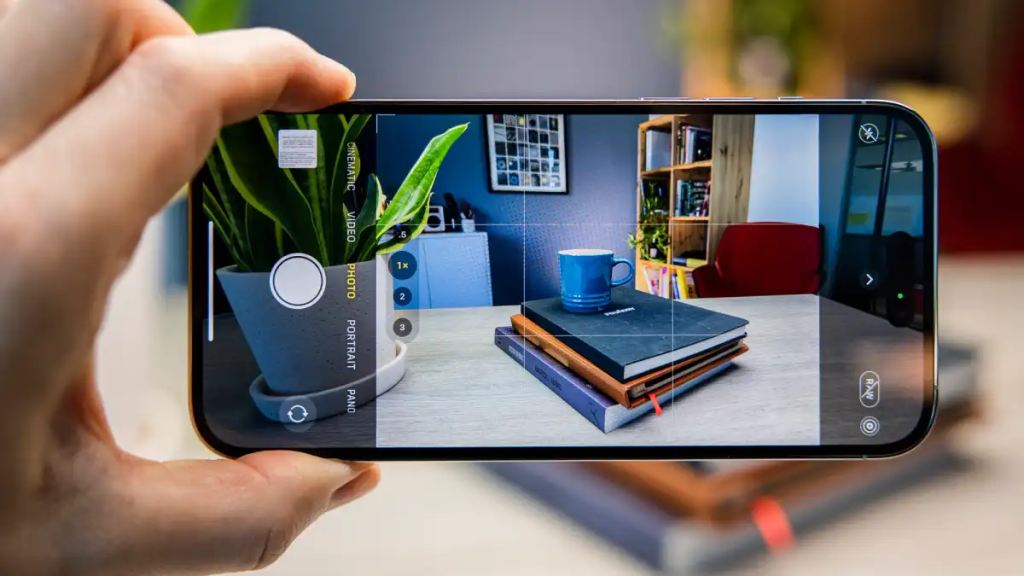 Samsung S22 Ultra records up to 8K video quality at 24 fps on its primary camera. It can also record 4K Ultra HD at 60 fps – on all 5 cameras. You can also turn video stabilization on or off for all cameras.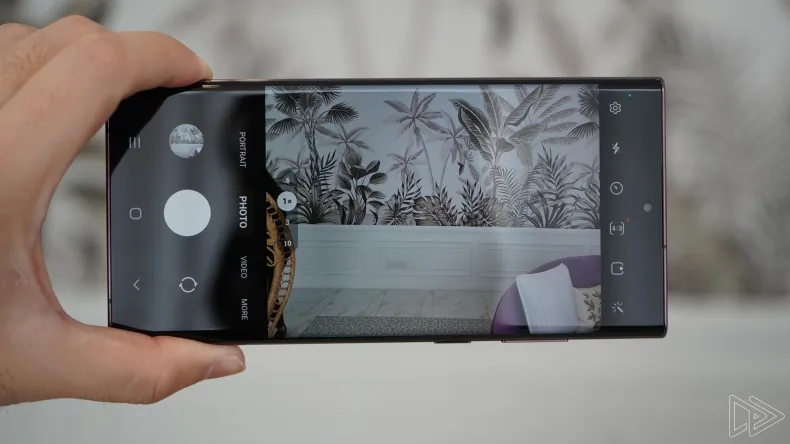 Which Camera is Better?
We think the iPhone camera is better suited for photographers or influencers because it doesn't have as many video features as Samsung. For more serious filmmakers, we recommend the Samsung S22 Ultra camera because of its ability to shoot in 8K.
Speed & Performance: iPhone vs Samsung
It's great that your phone can take top-notch pictures and record movie-worthy videos, but can you play games or work on your phone? The real test of a smartphone is how fast it can switch between apps — to keep up with you.
Processing speed
iPhone 14 Pro Max runs on Apple's A16 Bionic processor, and Samsung S22 Ultra runs on the Snapdragon 8+ processor. Though they have differences, they're both built on the same technology by TSMC.
The CPU and GPU on the A16 are more powerful than Snapdragon 8+. The iPhone 14 Pro Max can handle graphics and intense tasks faster and easier than the Samsung S22 Ultra.
How to Choose the Best Phone for You: iPhone vs Samsung
Choosing the best phone for you is a difficult decision. iPhone and Samsung offer a variety of features, making it hard to determine which one will be best for your needs.
The iPhone provides an intuitive user interface, reliable security, and access to the App Store for many popular apps. Samsung offers innovative features such as water resistance, edge-to-edge displays, high-end camera options, and compatibility with several of the latest mobile technologies.
Consider your budget, how often you use your phone, what apps you need access to, and which phone brand feels the most comfortable when deciding between an iPhone or Samsung device.
Pro Tip: You can sell your old phone to get some extra cash for your upgrade! Gizmogo offers the best price guaranteed, fee-free, hassle-free process, and prompt payment. Plus, they ship your device for free.
Related Content​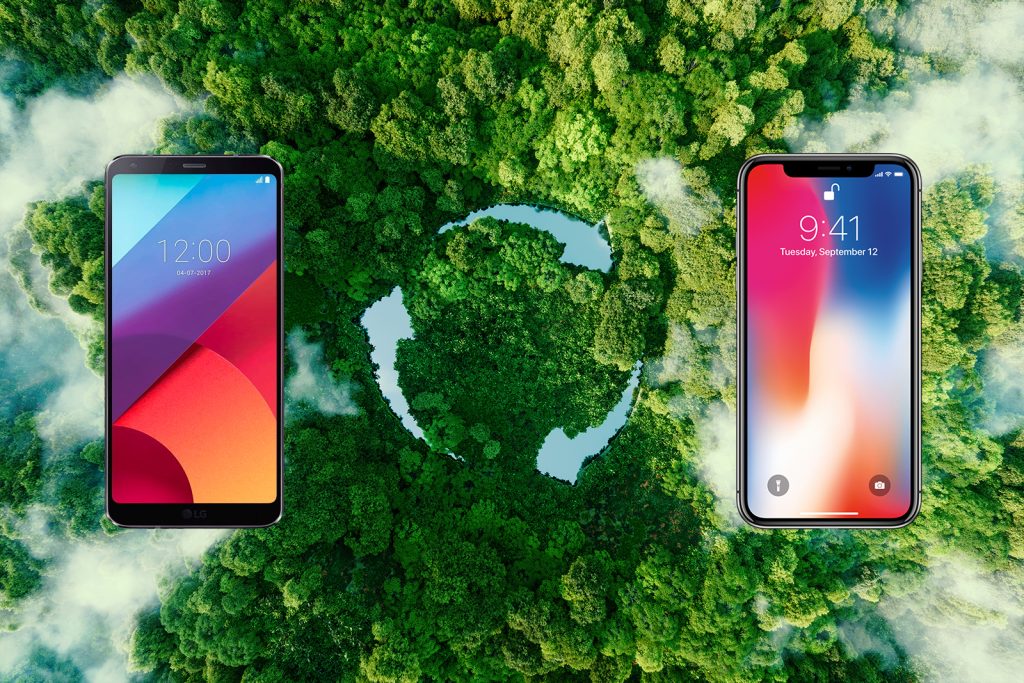 There was a time when flagship smartphones were available for $500 or…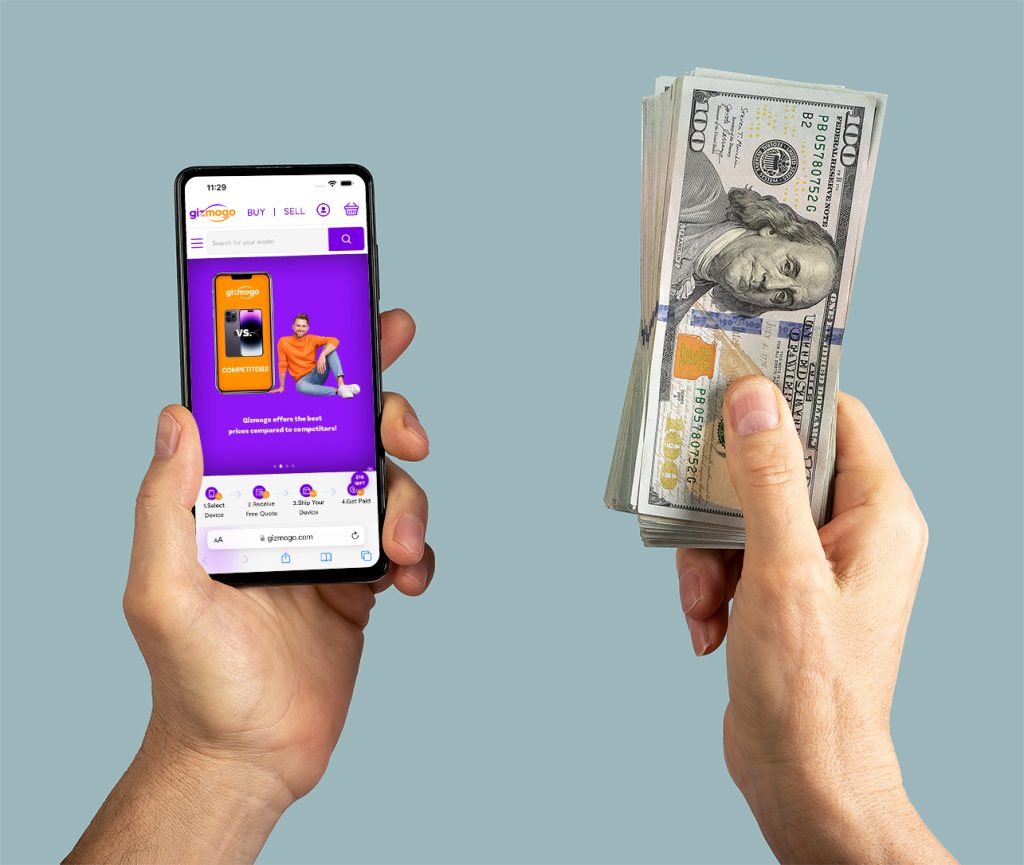 If you find yourself with an array of gadgets gathering dust around…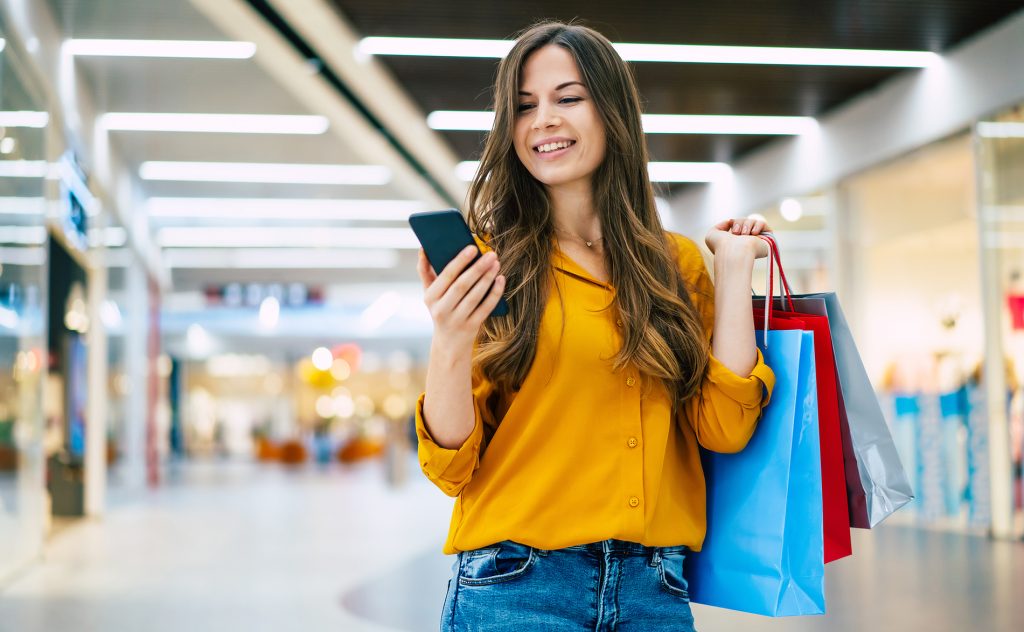 Truthfully, like many, I usually opt for my mobile carrier's trade-in offer…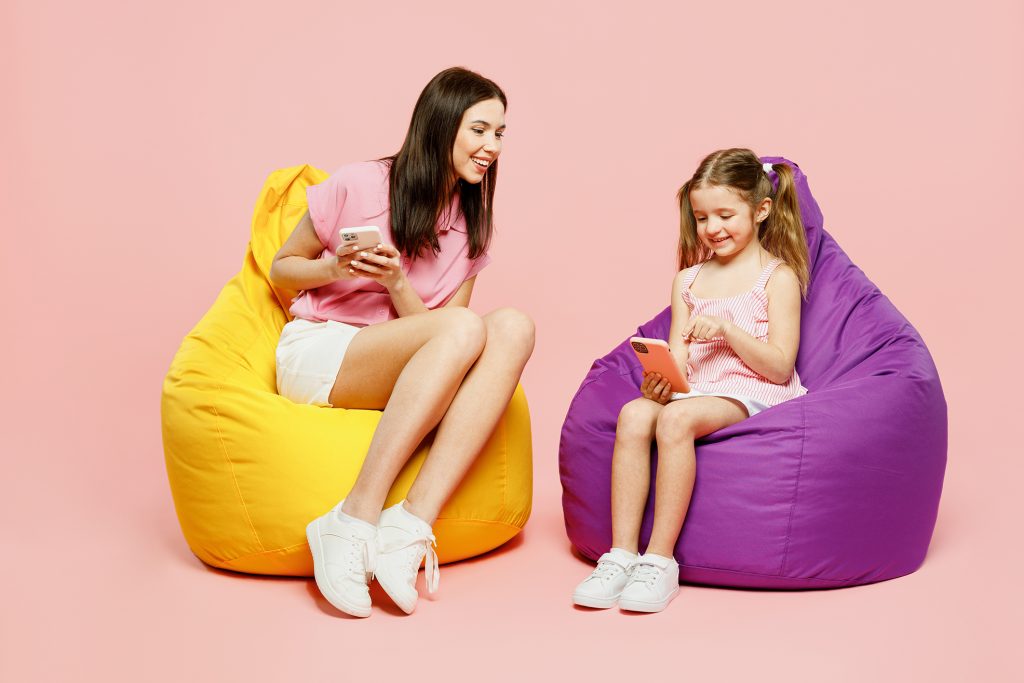 Tech enthusiasts often cycle through smartphones, treating them almost as disposable. The…
RECENT POSTS
Sell my iPad For Cash – Get the Highest Price for your iPad.

So, you are upgrading your iPad but worried about the best place to sell your iPad. Where can I sell my iPad for instant cash? This is the first question that comes to your mind before selling the iPad. A reliable platform with the best ever-priced deals is always the priority. There is no need […]

read more

iPhone 15: Cutting-Edge Features & Upgrades for 2023

iPhone 15: The Ultimate Guide to Apple's 2023 Flagship In September 2023, Apple unveiled its latest flagship iPhones, the iPhone 15 and iPhone 15 Plus. These two devices, alongside the iPhone 15 Pro and Pro Max, mark the pinnacle of Apple's smartphone technology. In this comprehensive guide, we will delve deep into every aspect of […]

read more

iPhone 15 vs. iPhone 14

The difference between the iPhone 15 and iPhone 14 Design and Build Quality The first noticeable difference between the iPhone 14 and iPhone 15 is their design and build quality. iPhone 14 The iPhone 14 retains the classic design we've come to know and love, with its signature glass back and aluminum frame. It continues […]

read more

Selling Speakers Online with Ease – Gizmogo's Solution

The Advantages of Selling Speakers Online In the digital age, the option to sell speakers online, particularly for cash, has revolutionized the way we upgrade our electronics while decluttering our spaces. But with numerous platforms available, how do you decide where to sell speakers? Let's explore why Gizmogo.com is the best place to sell speakers […]

read more

How to Sell Your Headphones for Cash: Guide with Gizmogo

If you want to sell old headphones or used earbuds online, you're in the perfect spot. Gizmogo is the leading buyback company for used and new headphones. Trading in popular brands like Beats by Dre, Bose, Monster, AirPods, Harman Karman, and more with Gizmogo is a surefire way to get cash instantly. Why Sell Your […]

read more
FEATURED POSTS
Sell Motorola Moto G Online

Motorola Moto G is a budget-friendly Android phone that was released in 2013. If you're looking to sell your Motorola Moto G, there are a few things you'll need to do in order to prepare it for sale.In this blog post, we will discuss how to sell Motorola Moto G online and where you can […]

read more

Selling Used Electronics Online

The advancement of technology has had many boons over the years. It's helped us stay in touch with our loved ones abroad, it allowed science to progress faster than ever before and there are so very many more things that we take for granted because they've become part-and parcel of everyday life.The latest advancement in […]

read more

Sell LG V Online

When it comes time to sell a LG V, you want to be sure that you're taking the appropriate steps in order to get the best return on your investment. In this blog post, we will outline how to sell a LG V online and answer any questions you might have about the process. We'll […]

read more

Sell Lenovo A1000 Online

Are you looking for a helpful blog post about selling Lenovo A1000 online? Look no further, because this is the blog post for you! In this post, we will discuss what Lenovo A1000 is, how to prepare when selling it online, how to sell it online, and where to sell it online. We hope that […]

read more

Sell LG G Online

Are you looking to sell your LG G online? If so, you've come to the right place! In this blog post, we will discuss how to sell your LG G online. We'll cover everything from preparations to where you can sell it. So, whether you're looking to upgrade to a new phone or simply want […]

read more
CATEGORIES
Camera
Digital product
Environmental
Fix Your Gizmo
Game Consoles
Games
Gizmogo News
Gizmogo.com Reviews
Go Android
Go Apple