From February 3rd to February 11th enter for a chance to win a Nintendo Switch as part of Gizmogo's Valentine's Day Giveaway.
Is everyone ready for another Gizmogo giveaway? It's the first one of the year! For the month of February, we're kicking off the ultimate Valentine's Day promotion and giving a Nintendo Switch to one lucky couple! It doesn't take one person but two people to fall in love-but enough of the mushy stuff. This promotion requires you to do the following:
Giveaway Rules
First, follow our Instagram account @joingizmogo
Like our Giveaway post
TAG your 3 best friends!
Click on the link below and enter your name and email!
https://www.gizmogo.com/other/giveaway
The Valentine's Day Nintendo Switch Giveaway begins Monday, February 3st, 2021, 12:01 AM PST and will continue until Thursday, February 11th, 2021, 11:59 PM PST.
Once the deadline has passed, Gizmogo's marketing team will choose a winner at random. Once the lucky winning has been chosen, the Gizmogo staff will double-check each participant's requirements. To win, it is mandatory that you follow the above steps. We will be cross-checking each of the participants to make sure everything was completed.
The Top Best Things About Nintendo Switch
Nintendo has shown us that we can enjoy playing our favorite games from the classic Mario Bros series to Legend of Zelda all on one convenient console. Even though it is not the newest game console compared to the impossible-to-find PlayStation 5 or Xbox Series X, it has many benefits. First off, the newest gadget doesn't necessarily mean the best gadget. In a sense, the PlayStation 5 has a minimal number of games available. That goes for the newest Xbox, too – unfortunately, there are only a few fan classics games available. And although the huge-budget games are exclusive to each brand, most of them are remakes of older games or prequels that are not un-original.
The Nintendo Switch has a huge library of games that have been created and are licensed by the company. This amazing collection has three years of games that not only include the classics but quite a few underdogs that have become extremely popular in the past few years, including The Witcher 3 and the ever-popular Doom.
It also can't talk about the Switch without recognizing how compact the game console is. The Joy-Cons are very comfortable controllers and include built-in accelerometers and gyroscopes. These are actually still working similarly to a traditional gamepad. You can still play games as normal, but also try out less traditional motion control experiences – it is so worth trying out!
With a control panel as part of the build, it is a luxury to access a fully equipped game console anywhere you are. Another great feature is how compact it is. It will literally fit in any backpack, purse, or fanny pack. But with everyone currently at home, what better way to relax, turn off the outside world, and pass the time but playing your favorite games.
If you're also looking to sell your old and broken devices, www.gizmogo.com is here to pay you max cash for them!
Good luck to all of you!
Gizmogo – The best way to sell your used electronics while taking care of the environment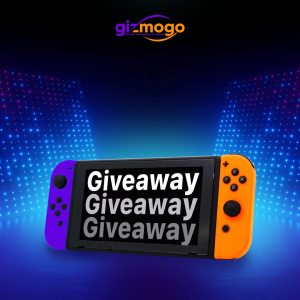 Gizmogo – The best way to sell your used electronics while taking care of the environment

Gizmogo's mission has been simple – make it easy for you to sell your used gadgets at the highest price with the fastest payment possible. Our team members believe your once cherished device sitting in your drawer has more value in being re-purposed and given a new life. We take your device and give it to someone who will enjoy it the same way you once did. That's why Gizmogo strives to create a seamless customer experience that enables people to see the full potential and value of their devices. Our goal is to extend the life-cycle of technology while reducing the impact on our environment and passing the value onto our customers!