So, you are upgrading your iPad but worried about the best place to sell your iPad.
Where can I sell my iPad for instant cash?
This is the first question that comes to your mind before selling the iPad. A reliable platform with the best ever-priced deals is always the priority. There is no need to panic here; I came up with the best platform Gizmogo. Before recommending this, I have tried some other stores too which claim to be reliable, but I have very bad experience with them. Selling any product sometimes may be annoying, but once I walked through this platform, I had a very good experience. Let's dive into this blog to get more info:
Reasons to sell the iPad:
The advent of new features in the latest mobile phones has become one of the strongest reasons to sell the iPad. People always look forward to grasping the newer models of Apple, so your iPad's value may drop with time. The sooner you sell your old iPad, the higher the price you get. The mediocre hardware and interface on the iPads force business people to upgrade their phones. At present, digital marketing has been expanded throughout the world. Exquisite hardware and advanced technology are the primary requirements of businesses.
Drawbacks of Trusting the Wrong Platform to Sell iPad:
Payment at risk: With increased online marketplaces, the number of scammers and fraudulent buyers has been expanded. Trusting a fraudulent website might put your payment at risk.
Shipment costs: The shipping challenges come your way. All websites don't free you up from the stress of shipment costs.
Delaying procedure: Getting the highest price and Instant cash delivery are not guaranteed. A delaying procedure might be frustrating for you.
Lack of customer care service: Selling the iPad online becomes a hassle with an untrustworthy website. The lack of customer care service blocks the way to contact the team regarding any query.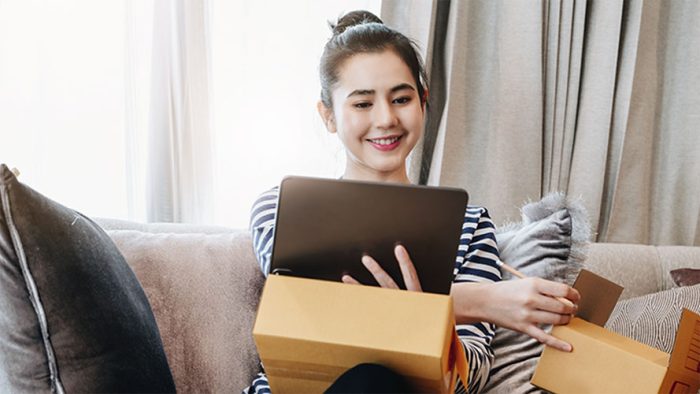 What to do before selling the iPad?
You must consider these things before dispatching your iPad to the next place.
Recover your data:
After making up your mind to sell your iPad, it's important to restore your device's data, like photos, videos, and settings, to another device or iCloud. With the Apple devices, there is no stress of encryption. All your restored data is automatically encrypted.
Erase the iPad from your iCloud:
Once you have backed up your data, you must remove your iPad from iCloud. Sign in to your account from another device. If you miss that step, the next owner can reach your personal data remotely. So, you must ensure your safety first.
Restore to Factory Settings:
For the utmost safety and to prevent the next owner from accessing your iCloud, restoring your apps, photos, and settings to factory settings is important. It gives the freedom to the next owner to set the device without locating your settings, apps, and logins.
Most Reliable Platform to Sell iPad:
So, you want to get the highest price for your old iPad, but consider a safe platform, too. Countless websites are presenting their services to purchase your old iPads. But can you rely on any online website to sell your iPad? Obviously, reliability is a must-to-need thing, along with the high price. Gizmogo serves as the most guaranteed online vendor, featuring market-competitive deals. Without any hassle, your iPad gets sold out at the highest price.
Why Should We Consider Gizmogo?
You must be thinking why you should consider Gizmogo over other platforms. The few reasons used to force proceeding towards it.
Convenience is the foremost reason to consider this website. You don't need to invest your time in a personal meet-up with any person. You can turn your iPad into cash with guaranteed services by staying home.
It's always available to hold you back from purchasing your old or damaged mobile phones.
You will get efficient and quality services without paying a penny. A prepaid shipping label and box arrive at your place. You have to deliver your old mobile phone.
Once you send it, your phone gets evaluated. There will be no waiting or delay; you will get your payment instantly. The whole process is completed within a day.
Conclusion:
Selling the iPad online is not always easy for everyone. There is always a risk. In our lives, we all have bad and good experiences, and we learn from them. In this blog, we analyzed each aspect of selling old iPads and shared my personal experience. No need to worry anymore. If you like to make extra cash for your old device, go ahead with Gizmogo. This cash will be valuable for your new aesthetic device.