Ever since the release of the first Samsung Galaxy in 2010, it's been a neck and neck battle between the Galaxy and iPhone, i.e. between the respective versions that have been released at the same time or roughly at the same time. There are different criteria how we measure successfulness and popularity, so if we ask, for instance, Samsung or iPhone, in 2019 which was more popular we would first have a look at the sales figures.
The iPhone ruled the market as soon as the first version appeared up until few years after the first Samsung Galaxy was released. That is actually a rather interesting story, and we will give you a quick retrospective of the whole rivalry before we go into Samsung or iPhone in 2019 sales figures.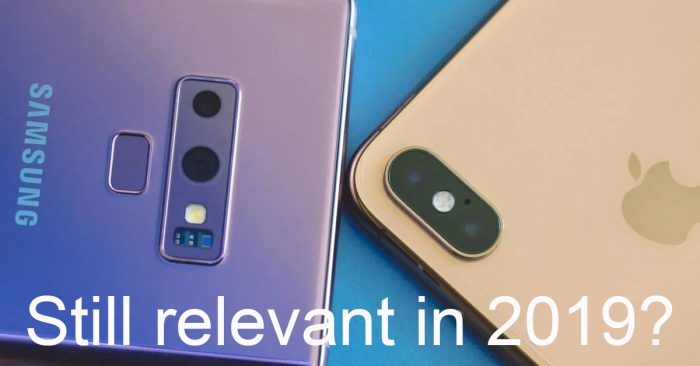 A fierce rivalry
It is not like this is hidden, or not in the public domain, but many tend to forget that a while ago Samsung was one of Apple's key suppliers. In fact, Steve Jobs was quite happy with the parts they provided. Then in 2010, all hell broke loose and one of the largest corporate wars began. Samsung decided to release a smartphone that's surprisingly similar to Apple's iPhone. Imagine the fury at Apple's headquarters.
At first nobody believed that Samsung's Galaxy would be a match for the iPhone. After all, Apple's finest was the epitome of the modern smartphone. It was Steve Job's biggest accomplishment and the product he was most proud of. Apple put a lot of effort, energy and resources into the iPhone. The sales weren't as remarkable in the first years, but as soon as they released the 3G model things changed.

Just as the people who worked on the iPhone started enjoying the fruits of their labor, Samsung announced the release of the Galaxy. At first, Samsung was losing the marketing war, even though in terms of hardware and specs, the Galaxy was right up there with the iPhone. Still, nobody could've predicted, that the Samsung or iPhone, in 2019 would be a completely different matchup.

2019 was an interesting year
What do we mean when we say that the situation Samsung or iPhone in 2019 was completely different? Well, Samsung sold a lot more units and it has been selling more phones than Apple for the past several years. Something interesting happened during the last quarter of 2019 though.
Apple managed to sell more units than Samsung after quite a while. The last quarter of 2019 was pretty amazing actually, as Apple sold almost 73 million iPhones and Samsung sold slightly more than 70 million iPhones. Here are few more interesting facts. In 2019, Apple generated $260 billion. That's right, billion. About 87% of all Apple profits in 2019 were iPhone profits, whereas the sales amounted to just 18%. It seems that smartphone market is a very profitable one.

Even though Samsung sold more smartphones in 2019, iPhone is still more popular in the US. In fact, about 45% of all smartphones in use in the country are iPhones.

Frequently Asked Questions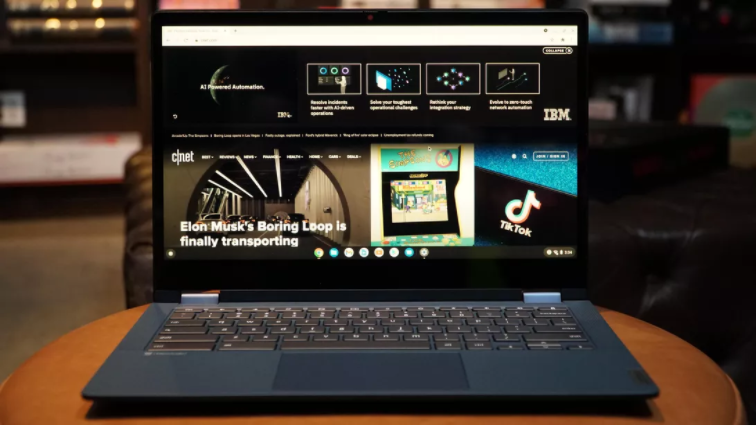 A pair of $440 5i Chromebooks are bound to please. Mobile World...