Every year, on the last Monday of May, Memorial Day is celebrated throughout America. Memorial Day 2021 falls on Monday, May 31, and in anticipation of this holiday, many retailers are offering deals on their products. There are great deals offered on a variety of products, from mattresses to summer essentials like grills, and the newest tech products. If you're looking to upgrade your devices, check out Memorial Day 2021 sales at retailers such as Best Buy, Amazon, and more. Let us share the best tech sales we've seen!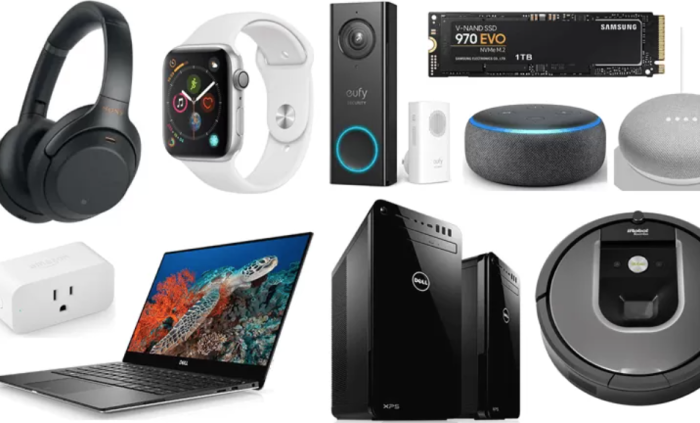 The Best Tech Deals for Memorial Day 2021
Amazon Memorial Day Deals on Headphones:
 Apple's AirPods with Charging Case are being offered at $128 (usually $159). Get a great discount on Apple's wireless headphones this Memorial day
Apple Airpods Pro for $197 at Amazon (usually listed at $249). If you're looking for noise cancellation and the newest model of Apple's AirPod line, the AirPod Pro is a great deal at a discounted price for the holiday sale.
Echo Buds are also on sale, The Amazon wireless headphones can be controlled by voice activation, get up to 5 hours of play per charge, and have an immersive sound system. They're currently on offer for $79.99, down from $129.99!
Amazon Memorial Day Deals on Streaming Devices:
The Roku Ultra 4K HDR is on sale now at Amazon for $69 (down from $99.99). That's a great deal for the streaming media player which offers 4K and is the fastest and most responsive in the range of Roku devices.
Fire TV Cube is on sale at Amazon, for $99.99, down $20 from the list price of $119.99. Turn on your TV and start your favorite show, without pressing a button using the Alexa voice commands.
Amazon Memorial Day Deals on Smart TVs:
Toshiba 4K Fire TV is on sale on Amazon, all sizes from the 34" (at $289.99, down from its list price of $349.99), the 50" ($349 down from $429.99), and the 55" (offered at $399.99 down from $479.99). That's a great saving for a voice-operated TV, that integrates all your streaming channels.
You can also save $50 on the Hisense 50" 4K Ultra HD Android Smart TV which offers Alexa Compatibility.
The Insignia NS Smart TV is also on sale, with $40 savings making it only $149.99.
Amazon Memorial Day Deal on Home Security Tech:
Amazon is offering a few deals on bundles that include the Ring Video Doorbell. Deals include a combination of the Ring Alarm 8-piece set with an Echo Show 5 for $299.98, which would usually run you $429.98, so it's a great time to pick one of these up! You can also combine the Ring Doorbell set with an Echo Dot, an Indoor Camera, and more — all at discounted prices. 
Amazon Memorial Day Laptop and Tablet Deals:
Get $100 off the 2020 MacBook Pro with M1 Chip, normally $1,499.00, currently $1399.00. This laptop has 20 hours of battery life, 
Get 7% off Apple's iPad Air with 64 GB, now $559.00 down from $599.00 — or, for the 256GB version, save 11%,down from $749.00 to $669.99. Both have 10.9" Retina displays, an A14 Bionic chip, a 12MP back camera, and a 7MP front camera.
Save $500 right now on The Razer Blade 15 Base Gaming Laptop, the 2020 model of the #1 ranked gaming laptop. It's $1,799.99 down from $2,299.99.
Best Buy Laptop deals:
Samsung's 15.6″ Chromebook is $50 off at Best Buy, for $249 or $329 for the 128 GB version.
HP's Chromebooks are also discounted, currently offered at $50 off for the 14" or $60 off the 11.6" version for only $169.00
Save $50 on the latest model of the MacBook Air, for a price of $949.99.
Best Buy Smartphone Sales:
Best Buy is also offering deals on new iPhones and other select smartphones. When you activate with a new carrier and meet other requirements, you can get a new iPhone 12 up to $800 off.
Best Buy TV Sales:
You can also get a great discount on TVs at Best Buy this Memorial Day. Browse their listings for savings as high as $1,500 on Samsung's 75″ QLED 8K UHD Smart Tizen TV.
Best Buy Home Security Tech:
Best Buy also has a few deals on Ring home security, with $40 to $50 off. 
Best Buy Headphones:
Save on headphones at Best Buy this Memorial Day. Save $150 on Beats by Dre over-ear headphones, and more.
Walmart Home Cleaning Tech on Sale for Memorial Day:
IonVac SmartClean 2000 Robovac is now $129.00 (down from  $179.88). This automatic robotic vacuum works on hardwood or carpet, is self-charging, and can be controlled with a mobile app or by voice commands.  
When do deals start for Memorial Day?
The Memorial Day holiday honors those who served and gave their lives in the U.S. military. The long weekend is celebrated with parades, families remembering their loved ones, and decorating with flags. However, it has also become one of the three biggest sale weekends in America. Stores know consumers have an extra day off, and Summer tends to be one of the busiest seasons for shoppers. 
 Sales for the holiday often begin in early May and go through the holiday weekend. Some stores even begin sales as early as late April. Other retailers don't release their sales until the week, or even the weekend of Memorial Day. Sometimes the bargains get even bigger towards the end of the sale, but if you wait too long the item you want may sell out, or the deal may end early. So, if you see a deal you like, get it before it's gone! No matter what technology you're hoping to score a deal on, there's likely to be a model on sale this Memorial Day! 
If you're searching for a deal, we can help. Sell your used electronics at Gizmogo, then use the cash you make to buy a newer model device!
There are a few things to keep in mind when using an online phone-buying platform. Make sure you read the reviews of the company before sending in your phone. This will ensure that you are getting a fair price and good customer service. Be sure to package your phone securely so it doesn't get damaged during shipping.
The Best Price Guaranteed
Gizmogo offers the best price for your phone, guaranteed. We compare prices from all of the leading phone buyers so that you can be sure you're getting the most money for your device.
Data Protection
In online networks, data security is critical. Without data protection, users' data could be easily accessed and stolen by hackers. This could lead to identity theft, fraud, and other security breaches.
Fast Payment
When it comes to online payments, speed is of the essence. And when it comes to fast online payments, 1 business day is the gold standard. Here are just a few of the benefits of a 1 business day fast online payment:
Increased Customer Satisfaction
When customers know that their payments will be processed quickly, they are more likely to be satisfied with their purchase.
Reduced Risk of Fraud
Quick payment processing not only reduces the risk of fraud but also protects our business's reputation.
Gizmogo & e-Waste
As our reliance on electronic devices increases, the amount of electronic waste (e-waste) produced is also growing. In the United States, only about 25 percent of e-waste is recycled, which means the majority of it ends up in landfills where it can leach harmful chemicals into the soil and water.
The best way to reduce the amount of e-waste produced is to improve the building of a more circular economy. A circular economy is one that is designed to keep resources in use for as long as possible and recycle or reuse them at the end of their life cycle. This can be done by making products that are easier to repair and recycle, as well as by increasing consumer awareness of the environmental impacts of electronics disposal.
We are committed to helping reduce e-waste and improve the building of a more circular economy. We do this by making it easy for people to sell their cell phones and recycle them properly. We also offer free shipping on all orders, so you can be sure your old phone will be recycled properly and won't end up in a landfill.
If you're looking to sell your phone online, Gizmogo is the perfect place to do it. Not only will you get a fair price for your old phone, but you'll also be helping to reduce e-waste. So why not go green and upgrade your phone with Gizmogo today?
We hope this blog post has given you some helpful tips on how to choose an online phone-buying platform.
Frequently Asked Questions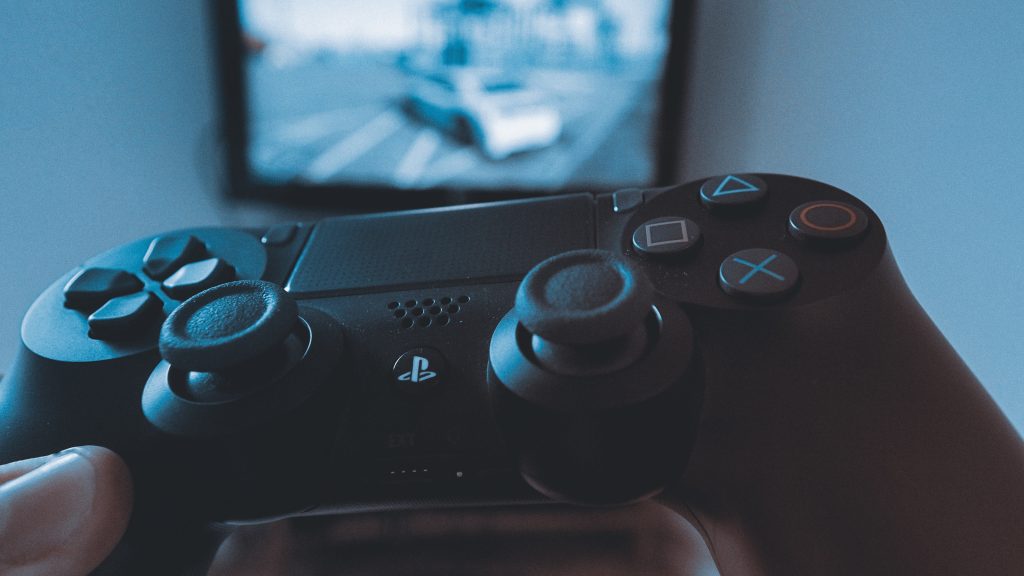 Are you considering selling your PS4? Maybe you feel that your PS4...