iOS 15 has been officially announced by Apple, and is scheduled to be released in September of 2021! The latest update to Apple's operating system will come with lots of new features users are looking forward to. Want to get excited about all the updates? Let us share what you can expect to find when you update your iPhone to iOS 15 in September!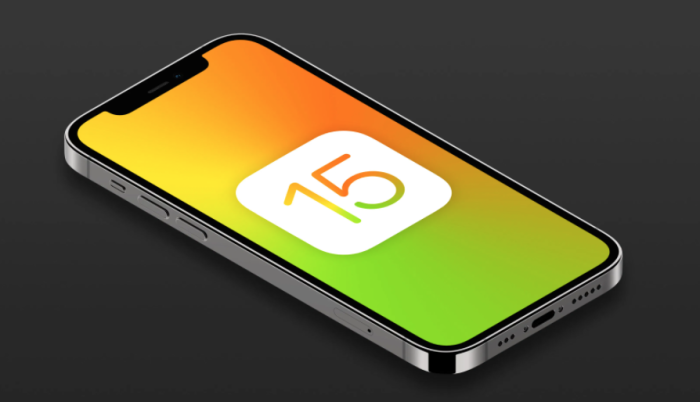 What to expect from the iOS 15 update
IOS is the operating system that Apple devices run on. An operating system is software that supports a device's ability to complete tasks and function properly. Apple tends to release new updates to the iOS fairly frequently, but those updates often only include small bug fixes or other tweaks that don't change the consumer experience too much. Once or twice a year they'll release a bigger update, with new features that can have big advantages for users. This year, Apple will be releasing iOS 15. 
iOS 15 includes a number of updates, focused on making it easier to both connect and disconnect. In our increasingly digital world and workplace, Apple aims to make iPhones the best tool for everything from work meetings to calls with family members, sharing memories, navigating the streets, and even managing your time away from technology. 
Exciting new features on the iOS 15 update
Connect with Ease 
Smartphones have already revolutionized how we stay in touch with our friends, family, and colleagues. In America, we sent about 2.1 trillion text messages in 2020. With COVID-19 our phones became the main way we communicated with the world. The new iOS 15 will include updates that hope to make connecting even easier.
SharePlay: This new feature within FaceTime makes it so that you can watch movies or TV, listen to music, or even share your screen inside FaceTime. Keep talking to friends and family on FaceTime while taking other actions on your phone. 
Steamed content is offered with synced playback and controls so that you can watch at the exact same time as everyone you're on FaceTime with.
Listen to music together and add songs to a shared queue.
You will now be able to share your screen inside of Facetime. This could make it much easier to show your friends something you're talking about on Instagram, browse flight options for your next vacation together, look through a photo album, and more! 
FaceTime: Beyond the SharePlay update, there are other new aspects to FaceTime.
There's now a feature where sound will be emitted from your device from the direction where the person speaking is located on your screen. This seems like it could help with those moments where you're unintentionally speaking over someone else during a video chat.
In order to make chats with bigger groups of people more doable, FaceTime now offers a grid view. Each person in the call will show up in smaller-sized tiles, rather than taking up the full screen. 
Portrait mode is now not just for selfies! Blur the background of your FaceTime call with this feature.
There are some mic updates in the iOS 15 that allow you to switch between mic modes. Voice Isolation focused on what you're saying and helps minimize background sound. Wide Spectrum lets all sounds come through — so if you're trying to share a song that's playing or birds chirping in your yard, those sounds will come through. 
FaceTime isn't just for iPhone users now. You can invite those with Android or Windows devices to join calls with a link.
Live Text: A new update called Live Text will allow your phone to read the information in photos and recognize phone numbers, emails, events, directions, and more 
You'll be able to tap the information in a photo, and will be prompted to call the number, send an email to that address, set an event for the date and time, get directions, etc. 

This will also include translations from the text in images for seven languages: English, Chinese, French, Italian, German, Portuguese, and Spanish
Shared with You: This update creates a new 'Shared with You' section in a few of Apple's apps. If someone sends you a song they think you'll love, a great new podcast, or an interesting news story in your text message conversation, the app will show you that recommendation next time you open it up. This feature is available in:
Photos
Safari
Apple News
Apple Music
Apple Podcasts
Apple TV app
Memoji Updates: Memojis are the fun avatars you can create to look like you (or not) and send as reactions. There are now about 40 more options for outfits, hair colors, and headwear. There are also more diverse options that allow users to show heterochromia (two different color eyes), cochlear implants, oxygen tubes, and more. 
Send photo collections:
If you send a couple of photos in a text message, they'll now come through as a nice collage or stack. It's more aesthetically pleasing, plus this update makes it easier to save the photos all to your phone when someone else sends them to you.
Disconnect with Ease, Too
With a mini-computer in our pocket at all times, it's very easy to get distracted by social media, TV shows, podcasts, our friends messaging us, and so much more. Many apps are now coming out with ways to help us manage these distractions. Apple hops on this trend with the iOS 15 update, including new tools for focus and time management.
Focus: 
Focus allows you to choose an activity such as fitness, driving, work, and more. You can also create additional focus activities. Within each activity, you'll set a time limit, and suspend or allow certain notifications during that time. For example, if you're working you might suspend text notifications, but allow Slack messages to come through. This helps designate a time when you aren't online, and can fully concentrate on whatever is happening at the moment. 
Additionally, when your phone is set to a certain focus status, you can create settings that automatically communicate that status when someone messages you. So it won't seem like you're ignoring someone, they'll know you're intentionally focusing on enjoying dinner with your family, getting a great workout in, or driving your car. 
Simplify Your Notifications:
Notifications are one of the biggest distractions that cell phones present — they're designed to get our attention and it works! If you tend to check your phone after every buzz, these new updates to notifications in iOS 15 could help you:
Choose a notification schedule, and instead of receiving notifications throughout the day, you'll get a summary at set interval points.
Quickly and easily identify where notifications are coming from, with bigger app icons and contact photos that display when you receive a new text message.
Privacy Updates on iOS 15
Privacy and security are a huge part of the online discussion these days. Here are the ways that Apple is upping its privacy features with iOS 15:
App Privacy Report:
This new feature protects you from data collection you aren't comfortable with, and allows you to easily see:
The permissions you have set on certain apps
How those apps are using the permissions you gave them
Which third-party domains they contact and how often (this can show you what sort of data sharing they are engaged in)
Hide My Email:
This is a new feature that creates a randomized email address that will forward to your personal inbox. That way you don't have to share your email when signing up for a contest or new company, but you'll still get any communication you need to receive from them!
Additional updates on iOS 15 will include:
A new tab bar design, and tab groups, meant to make it easier to scroll through your safari tabs. 
Wallet updates so you can add your driver's license or ID card to your iPhone Wallet
New navigation features with extra details about driving such as turn lanes, crosswalks, and bike lanes
A new driving map where you can see traffic conditions and slowdowns in real-time (and report them, since this information will be crowdsourced) 
Improved walking instructions so it's easier to navigate on foot
Public transit navigation updates to help get directions for traveling by train, bus, and subway
The Health app now lets you share data with your family or medical staff
If you have an iPhone older than the 6, or an Android device, you won't be able to update to the latest operating system. Want to upgrade to the latest model so you can take advantage of all these exciting changes? Sell your old phone to Gizmogo for cash, and buy a new smartphone today! 
Frequently Asked Questions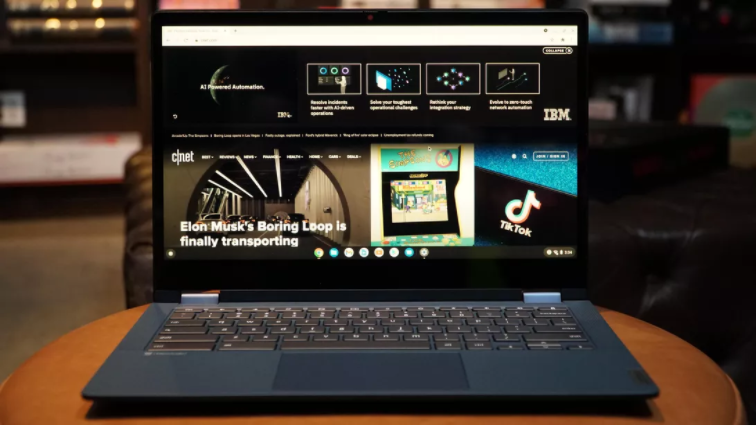 A pair of $440 5i Chromebooks are bound to please. Mobile World...