Apple called it a leap year by launching four iPhone in the 12 series. If you are looking for an upgrade, you get four different options, from the smallest of iPhone 12 mini to the super massive iPhone 12 Pro Max.
Meanwhile, you have different options available on each. Some people will love the handy and compact design of 12 minis, while others need an extra large phone in the Pro Max at 160.8 x 78.1 x 7.4mm, 228g.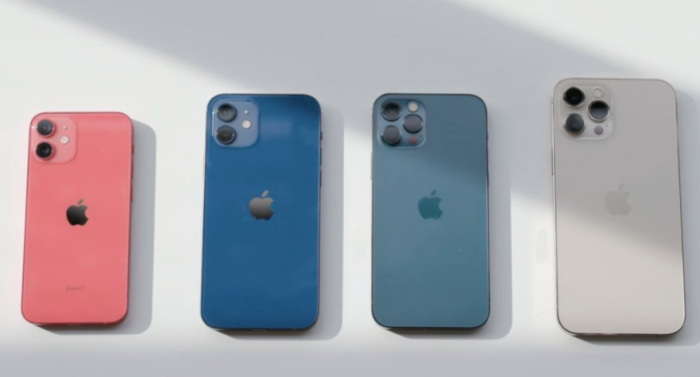 Powerful – from the smallest to largest
Talking about the specifications, iPhone 12 series has the power of an A14 Bionic chip, an OLED display, and 5G network capabilities. The series differs in size and shape
Talking about the specifications, iPhone 12 series has the power of an A14 Bionic chip, an OLED display, and 5G network capabilities. The series differs in size and shape.
Even the camera optics is similar on all the phones, except the Pro versions add an extra telephoto lens, and then there is an addition of Lidar scanner for depth sensing in the Max.
People with smaller hands or especially girls, will get fascinated with the iPhone 12 mini. However, if you have the habit of using large phones, buying a mini can put you into the hassles of typing with a smaller keyboard.
Display sizes
12 mini: 5.4-inches
12: 6.1-inches
12 Pro: 6.1-inches
12 Pro Max: 6.7-inches


Camera differences
iPhone 12 mini/iPhone 12: Dual rear camera
iPhone 12 Pro: Triple rear camera
iPhone 12 Pro Max: Triple rear camera, larger main sensor with sensor-shift stabilization.
The bigger the phone, the bigger the cost
Now, if you were considering an upgrade, there is a huge difference in the price. You will have to spend an extra $400 if you jump from a mini to the pro max.
The iPhone 12 mini starts at $699.
The standard iPhone 12 starts at $799.
The iPhone 12 Pro starts at $999.
The iPhone 12 Pro Max starts at $1099.
Storage options
12 mini/12: 64GB to 256GB
12 Pro/12 Pro Max: 128GB to 512GB
The iPhone 12 mini and iPhone 12 come in 64GB, 128GB and 256GB storage options.
The iPhone 12 Pro and iPhone 12 Pro Max come in 128GB, 256GB and 512GB storage options.
Have you considered buying a used phone instead of new?
Sometimes you cannot afford to spend more for a cell phone, but you still feel the need for one. What would you do in this case?
Check for a marketplace where people are busy selling their used iPhones and get a better price for a gently used iPhone.
Why Gizmogo?
Technology is advancing at a fast pace in this day and age. The electronic devices releasing today are compact, fast, and more reliable than the devices from a year ago. While most people, if not all, realize the impacts of electronics on the environment and sell or trade older devices for new ones, many throw away out-of-order devices and burden the environment. Disposing of defunct phones, tablets, and other gadgets damages the environment and is not an eco-friendly approach. Luckily, Gizmogo offers a perfect solution for customers who have a pile of non-functioning devices sitting at their homes. The company accepts the purchase of electronic devices from customers in broken or damaged conditions as well. The payout will not be generous, but it is better to have something than nothing. Meanwhile, at Gizmogo's end, the company recycles and refurbishes out-of-order devices and sells back the electronic scrap materials in the used market. It is a win-win solution for the customer and Gizmogo.
Note: All electronics go through 30-point inspection process.

Gizmogo's mission has been simple – make it easy for you to sell your used gadgets at the highest price with the fastest payment possible. Our team members believe your once cherished device sitting in your drawer has more value in being re-purposed and given a new life. We take your device and give it to someone who will enjoy it the same way you once did. That's why Gizmogo strives to create a seamless customer experience that enables people to see the full potential and value of their devices. Our goal is to extend the life-cycle of technology while reducing the impact on our environment and passing the value onto our customers!
Frequently Asked Questions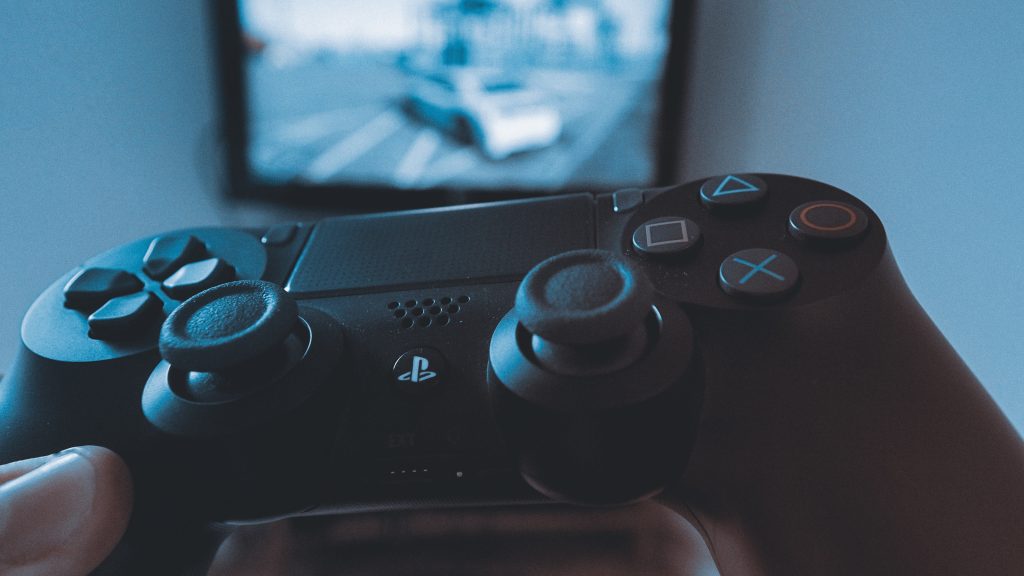 Are you considering selling your PS4? Maybe you feel that your PS4...