Good quality audio is a must for every music lover, gamer, or a person who uses headphones for work. Some headphone models have an attached microphone to help people communicate with others. That, too, needs to be in excellent condition when people are looking for a good pair of headphones to share or record themselves.
However, a good quality headphone can cost serious money. Good headphone benefits justify the cost, but you will need decent cash to acquire a good pair of headphones. Do you want to buy new headphones? You might want to consider selling the previous ones for some cash.
It is possible that you have multiple headphones at home, and some of them have run their course. They are fully functioning but ideal at home because no one uses them. In this case, the headphones can be a source of cash for you. Sell the out of use headphones for some money. Use the money for your household or a new electronic device.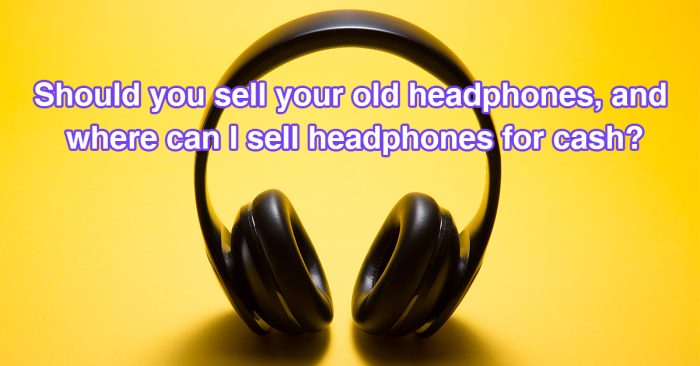 When should you change your headphones?
There are certain situations where you should opt to sell your old headphones to the buyers online.
Headphones that are not working
Some headphones can stop working overtime. The repair can cost more than their worth, and then you know that it is time to get rid of the loved headphones and upgrade to one that will give you a better experience.
Overtime, some headphones give issues like not working on one of the two sides. It costs significant money to repair the headphones, and the chances of the problem to come back in some time are also high. Hence, it might be better for you to sell your headphones and get a new and upgraded version of the headphones.
Sometimes, the headphones work, but the sound quality deters over time. Nobody likes listening to bad audio quality, and it can affect your ears. So, get rid of such headphones while earning some cash by selling them online.
Some features are not working
If your headphones come with buttons or touchpads to operate the headphones, they can stop working. In such a situation, you can sell the headphones for some cash and order a new pair for your ears' comfort.
Should you sell your old headphones?
If you wonder whether selling your old headphones is worth the hassle or not, here are some reasons to help give you perspective on why you should do it.
Selling your old headphones is an ethical thing to do because it helps reduce your carbon footprint while protecting the environment. We all know that recycling is better than putting the stuff you do not need in the trash.
Headphones you throw in the dustbins will end up in the landfill. If you decide to take extra steps to find a recycling company, you will realize that most companies are not equipped to recycle electronics like headphones.
Headphones have several parts, and only experts can recycle them effectively. Hence, selling it to a company for some cash ensures the buyer recycles the headphones one way or another. Some companies like Gizmogo are willing to take time out to explain how they recycle headphones.
Your old headphones did cost money, so selling them for money means that you get some of your investment back or use the new earning to buy a better pair of headphones.
You already have a budget for your headphones; maybe you have already bought the new headphones. The cash you get for your old headphones can compensate for some amount of the original purchase.
Here is the answer to the most critical question:
Where can I sell my headphones for cash?
You must know the right place to sell your headphones. Our recommendation on the matter is Gizmogo. It is a business that functions through a website and accepts all kinds of electronics, including headphones, phones, desktops, Kindle, etc.
In headphones, they accept a range of brands, including well-known ones like Apple, Sennheiser, Google, Sony, SkullCandy, Hifiman, Monster, Bose, and many more.
Here are a few reasons to choose Gizmogo for selling your used headphones
Gizmogo provides some of the most competitive quotes for your products. It means that you can get the best price possible when you sell your products online on Gizmogo.
Slow payday is a deal-breaker that Gizmogo does not have for its clients. Sellers get their money within 24 hours and can choose the method of receiving the money. You can get paid through bank transfer, PayPal, check, and an Amazon gift card.
No monetary investments from you start to finish
We understand that you are taking your time to sell us your headphones. Hence, we ensure that you do not have to pay a dime while selling your gadgets. It means that when you send us headphones for inspection, we pay for the shipping.
Some businesses charge return shipping to the clients if the seller does not agree to the quote mentioned. With Gizmogo, once we have inspected the object, we will give you a final price offer. If you do not like the request, we will send back the headphones, free of charge. It means that you do not pay for the shipping of the product.
Wrapping it up
There are several sites online that accept old headphones.
Gizmogo is ahead of the curve
because they offer the best possible prices for the product. Moreover, they have an ethical approach to used electronics. They will use every part of the old headphones also enables them to accept damaged headphones that are of no use to you. Moreover, they buy brand new headphones at the best possible price. So, visit your box of used headphones and rack in some cash for your merchandise today.
Frequently Asked Questions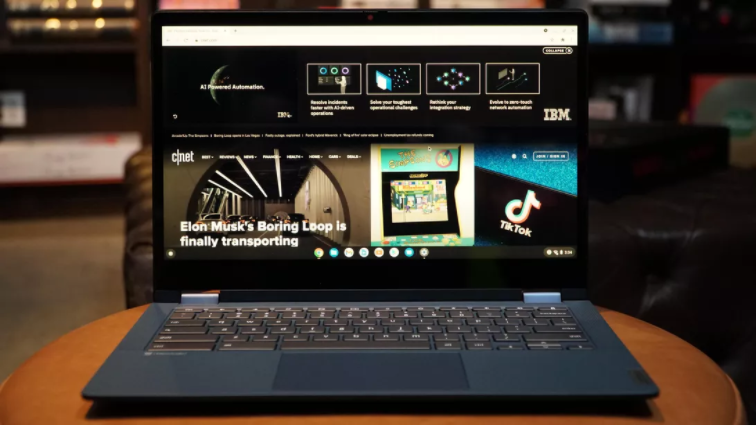 A pair of $440 5i Chromebooks are bound to please. Mobile World...