Having an iPhone is common among the new generations. However, as the new model's launch, people opt to set aside the old phone and get the iPhone's latest model. Moreover, some people opt to get a new phone because their old phone started acting up, damaged one way or the other, or because they want a change.
People's reasons for changing phones can vary, but the fact remains that they have at least one extra phone at home when they decide to switch to a different model. You can have several other phones at home because you still do not know what to do with them. It is not easy to throw the functional phones in the dustbin, but they do not have any purpose when you keep them in the drawers.
Well, one thing that you can do with old phones is to sell them online. As iPhone models are among the most demanded mobiles in the market, you can fetch a reasonable price for them when you sell them online. However, you can sell almost all phones online.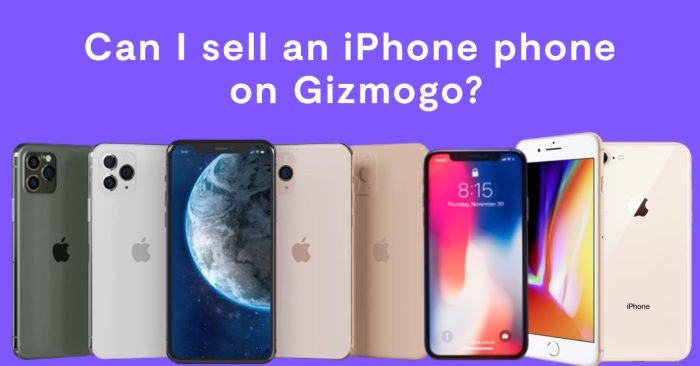 What models can I sell of iPhone phone on Gizmogo?
At Gizmogo, you can sell your iPhones for a fair price. Currently, Gizmogo is accepting are accepting iPhone 11 pro max, 11 Pro, 11, XS Max, XS, XR, X, 8+, SE, 8, 7 Plus, 7, 6s Plus, 6s, 6 plus, SE, 6, 5s, 5c, 5, 4s, 2G.
However, they cannot buy the model from you because it is no longer relevant; they are still willing to take the merchandise for recycling purposes. So, if you are looking to safely and effectively dispose of some products, do contact Gizmogo for the same.
What aspects decide the price that you can fetch for your iPhone?
1. The model of the phone: The latest models of iPhone sell for the most cost. As the new model of iPhone releases, the older models' cost depreciation starts. Hence, it is best to sell the older version right away if you want to upgrade to the newest model.
2. Carriers on the phone: Your phone has carriers. Some carriers fetch a better price than others. So, check to see which carriers your phone supports or if the phone is unlocked to accept any carrier of the buyer's choice.
3. Inbuilt capacity: Each phone has storage space. The more storage space models sell for a better price than the models with less storage space. So, the 128 GB model will fetch more than a 64GB model, with all other factors being the same.
4. The phone's condition: Your phone's state has a massive role in its cost when you sell it. The damaged phone will sell for the least amount. A phone in good condition will sell for a little better. A phone that has been kept in the like-new condition will sell at a decent price mark. You can get the most money for a brand new phone that is sealed and has not been used. The last condition is unlikely to happen ever unless you somehow ended up buying and paying for two. Or, you purchased one but were gifted another by someone.
5. Apple ID: Your phone has an Apple ID attached to it. If your phone has a locked Apple ID, then the price will be lower. Ensuring that your Apple ID is unlocked will help you get a better price on the piece.
6. IMEI number: Each phone model has a unique number attached to it. The buyer will ask about the IMEI number to ensure that the product is genuine before buying it.
What other phones can I sell apart from iPhone on Gizmogo?
Gizmogo accepts a range of mobile models from the clients. It includes the big names like Samsung, Google, HTC, Blackberry, Nokia, Asus, HP, Acer, Oppo, Lenovo, Xiaomi, Huawei, LG, Oneplus, Motorola, Sony, Dell. There are other lesser-known brands that Gizmogo accepts like Sharp. Cat, Nec, Snapfon, Maxwest, Sonim, Alcatel, Siemens, Coolpad, Blu, Zte, and many more. You can visit the website to see all the options.
Steps to take before you sell the phone
Once you have decided to sell the products, do not forget to save all your data on another device. Also, remove your Apple ID from the phone and remove all the passwords. It is essential to remove all the data to ensure that all your information is safe.
Moreover, get rid of the passwords so that the inspection can be carried without any delay. Moreover, do a complete factory reset of the phone to ensure that all your data is erased.
For delivery, different businesses have different solutions. At Gizmogo, they have an approach that requires minimum effort on your end. A pre-packaged box will arrive at your place, and you can send it back with the device for a 30-point inspection and certification process.
Once they receive the product, and a complete assessment will take place. The inspection will determine the final quote. If you do not like the price, we will send it back. If the final price is less than the initial quote and you can get your product back at no additional cost.
If you decide to sell the iPhone phone on Gizmogo, we will start the payment process right away, and you will receive the quoted price within 24 hours. You can choose the payment method you want, including PayPal, Amazon Gift card, and others.
Pro tip: Do not lie about any of your phone's issues when you are selling it. The inspection is there to help determine all the dysfunctionalities on f the item. The inspector will identify the problem and quote you a lower price according to it. Being truthful will give you a better idea of the cost to aspect when trying to sell the phone.
Wrapping it up
Selling your phone at the time and place can significantly improve your chances of getting a better price on the merchandise. So, do not hurry and choose the right option for you.
Frequently Asked Questions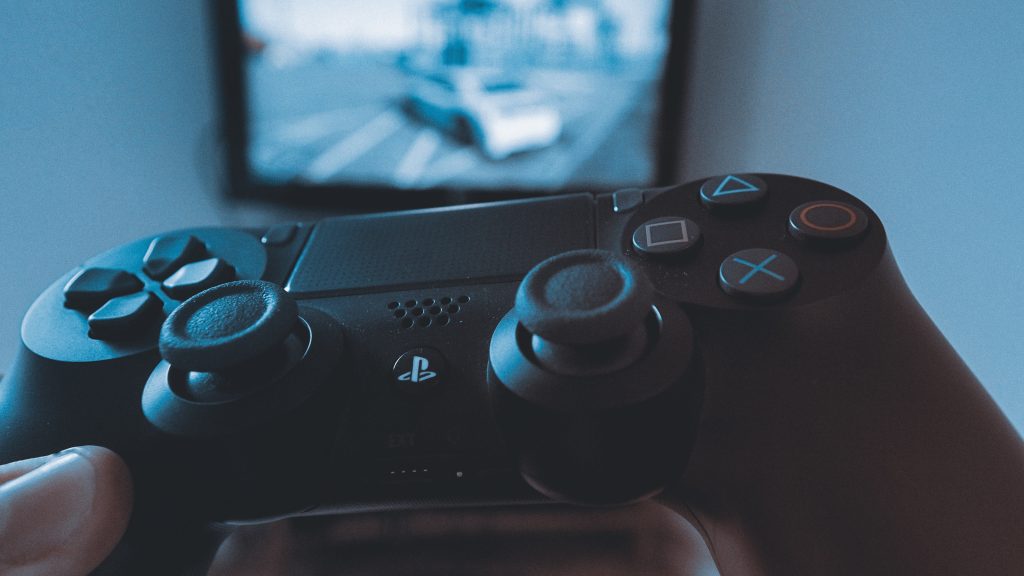 Are you considering selling your PS4? Maybe you feel that your PS4...