Gizmogo vs Gazelle – What's the best option if you're selling used devices?
Most of us have at least one used electronic device sitting around that we no longer need. Fortunately, there are multiple options when it comes to getting rid of used electronic devices.
There are two prominent sites that buy back used electronic devices; Gizmogo vs Gazelle. Lets try and determine which is a better option for you .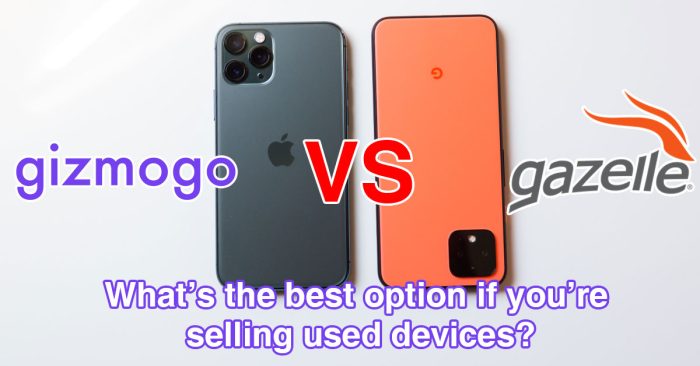 Selling used devices – Gizmogo vs Gazelle
It's not just used or broken devices that we no longer need, if you are looking to upgrade to the newest device you can also sell a fully functional, relatively new smartphone. Statistics show that people tend to get a upgrade their smartphones at least once every two years, or sooner.
Leaving fully functional devices lying around means you're losing money each day. Therefore, you should definitely consider shipping these devices to a company that buys old devices. The two companies we mentioned have a similar approach, but there are significant differences.
Gizmogo or Gazelle which is a better option for you? This will depend on your cell phone trade-in value. Let's first look at Gazelle and how it works.
The concept of Gazelle
Gazelle allows people to buy and sell used devices, but, unlike platforms where the sales are peer to peer, Gazelle is a facilitator of the sales. Here people sell devices to the company and those who wish to buy used devices buy them directly from the company.
As soon as you enter the site, you get to choose whether you want to buy or sell a device.
Note: The range of devices and array of models that are accepted is quite limited with Gazelle.
Sell on Gazelle
Let's take a look at the sell options on Gazelle. First you get an offer on the device, then you get to ship it for free provided that its estimated price is at least $1. Once received by Gazelle, you will get paid, either by Amazon gift card, PayPal or check.
In addition to getting funds for each device you sell, you also earn Gazelle reward points. One point is awarded for every dollar that you get for your device. These points can be redeemed on your next sell. By redeeming the points you increase the value of the device, i.e. get more money for the device. The points are added to your account as soon as the device is traded in.
Buying a device from Gazelle
If you choose the buy option you will be taken to a different display and you will see the most commonly bought devices. You can choose from different models of iPhones, Samsung Galaxy, iPads, and MacBooks and few other devices that you can choose from a different menu.
Warning; Gazelle is also linked to ecoATM and if clicked you will be leaving the site and then will be presented with different prices and options only offered at ecoATM.
Gizmogo and how it works
Gizmogo is a company that buys used devices. Getting a quote is really easy, it can be done on site, right after you give some information about your device. When it comes to the range of devices that are accepted it is a lot wider than Gazelle. Firstly it is not just smartphones and tablets. You can sell phones, laptops, consoles, smartwatches, drones, headphones and much more.
If you're selling a smartphone, you will need to let Gizmogo now who your carrier is, the phone capacity and its condition. The questions regarding the condition of the phone or device is the most important and has the biggest impact on the price offered.
When the price is offered, you will get a free shipping quote. Once the device reaches Gizmogo, the company's expert will re-evaluate it and if the price is confirmed you will get your money within 24 hours. You get to choose the payment method and you can even get the money in cash.
You can sell more than one device, and even if the device you would like to sell isn't on the list or isn't worth a single dollar, you could still ship it free of charge as Gizmogo will take care to recycle it safely.
In the end the choice is yours, but if you're looking to sell used electronic devices, Gizmogo is a much better and more logical option.

Gizmogo's mission has been simple – make it easy for you to sell your used gadgets at the highest price with the fastest payment possible. Our team members believe your once cherished device sitting in your drawer has more value in being re-purposed and given a new life. We take your device and give it to someone who will enjoy it the same way you once did. That's why Gizmogo strives to create a seamless customer experience that enables people to see the full potential and value of their devices. Our goal is to extend the life-cycle of technology while reducing the impact on our environment and passing the value onto our customers!
Frequently Asked Questions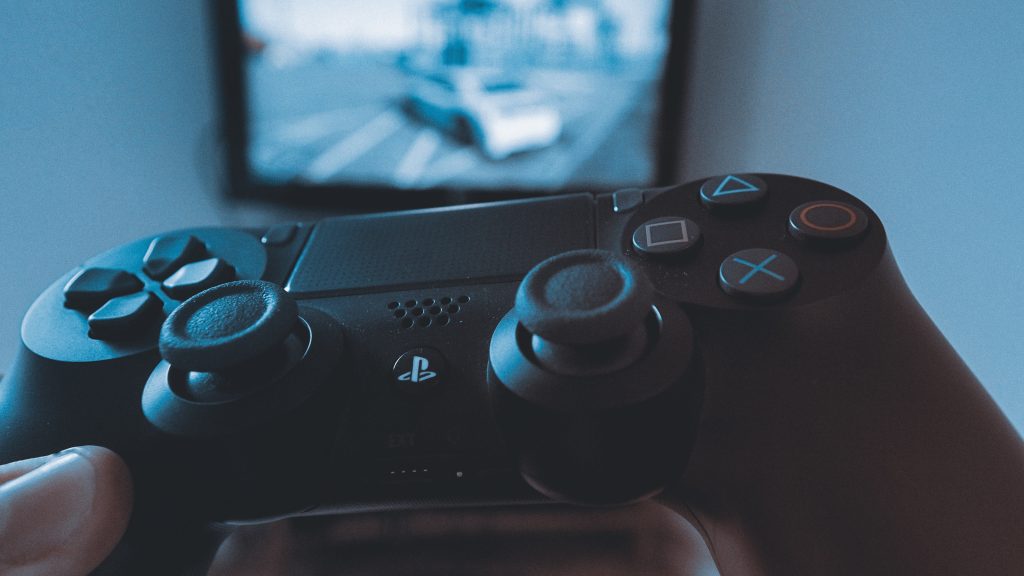 Are you considering selling your PS4? Maybe you feel that your PS4...