So you've encountered the tough decision between getting your hands on a MacBook Air or an iPad Pro. Wondering which should be your final pick?
Whether you want to upgrade your old device or purchase your first tech accessory — we've got you covered. This article will discuss the most important defining features and fundamental differences between these two highly sought-after gadgets. Let's get right into it.
MacBook Air Strengths and Advantages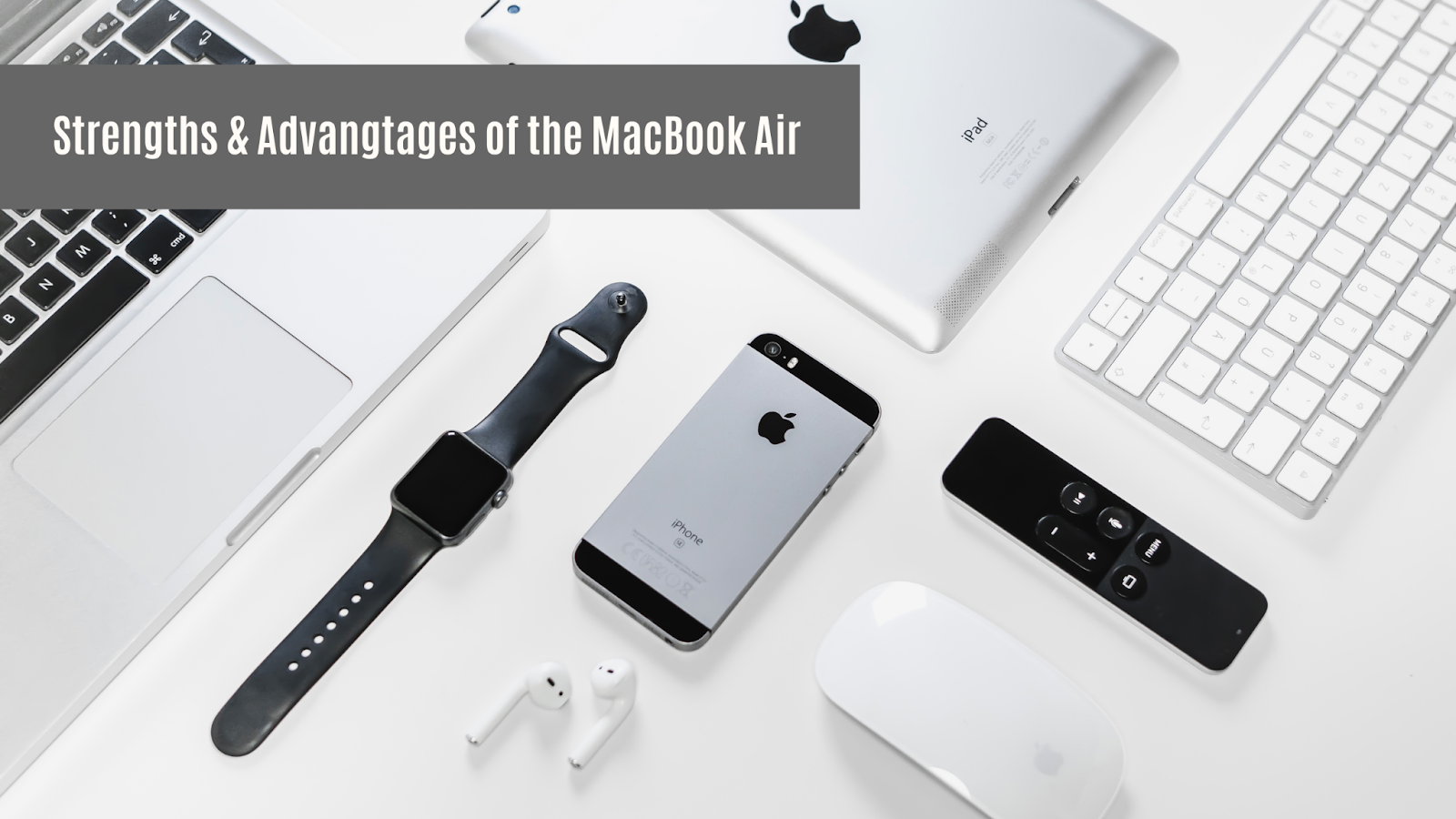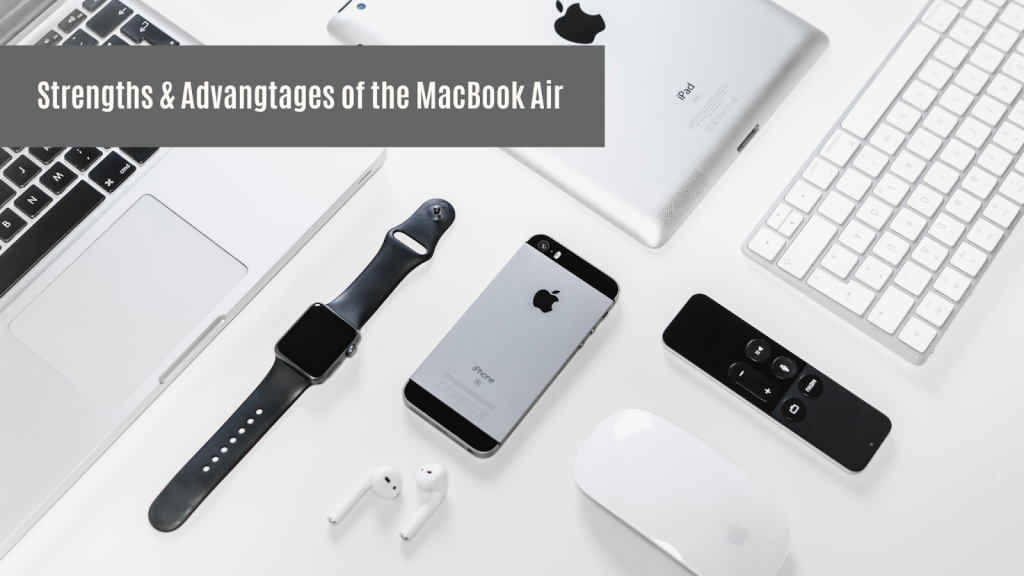 Typing and User Navigation
The MacBook Air comes standard with Apple's magic keyboard. You get a full row of multi-use function keys and a Force Touch trackpad, which allows for comfortable user navigation and multi-touch shortcut options. It even comes with a touch ID sensor.
The iPad's magic keyboard setup has a smaller trackpad, no function keys, and no touch ID. Fortunately, it adds an extra USB-C port to the iPad, putting it slightly closer in line with the MacBook Air's port options.
Still, the MacBook wins here.
Ports
Speaking of ports, the MacBook Air has 4 of them.
MacBook Air
Magsafe 3.0

USB-C (x2)

3.5 mm Headphone Jack
iPad Pro
USB-C (x1)

(Optional) Magic Keyboard with USB-C (x1)
This category goes to the MacBook Air, hands down. You can use 2 USB ports out of the box while still charging your device, and you can also use a 3.5mm headphone jack for studio-grade monitoring headphones.
The MacBook Air is also the superior option for audiophiles, thanks to its high-impedance hardware.
Professional Editing
While both devices take advantage of the M2 chip, the software integration for the desktop platform on a MacBook Air reigns supreme regarding an overall digital editing experience.
The Air has access to Apple's own Logic, Final Cut full professional software, the complete Adobe suite, and anything else compatible with Mac OS.
The MacBook Air will also have access to more robust versions of shared programs. For example, GarageBand on iPad is less capable than GarageBand on Mac OS, missing features such as specialized plugin options, limitless audio tracks, and track mastering.
Battery Life and Charging
The MacBook Air comes with a 52.6-watt-hour battery, rated for 15 hours of web use. The iPad Pro has a smaller, 40.88-watt battery for the 12.9-inch model (and a 28.65-watt battery for the 11-inch model), both rated to last up to 10 hours of general web use.
Although the iPad doesn't have as long battery life, it is more easily charged.
The MacBook Air needs a 35-watt charger (or 67-watt fast charger), vs. a 20-watt charger required for the iPad Pro. This means that if you run out of battery in a place without your charger, a stranger's charger will probably get your iPad up and running much faster than your MacBook since most chargers people walk around with are lower-watt cellphone bricks.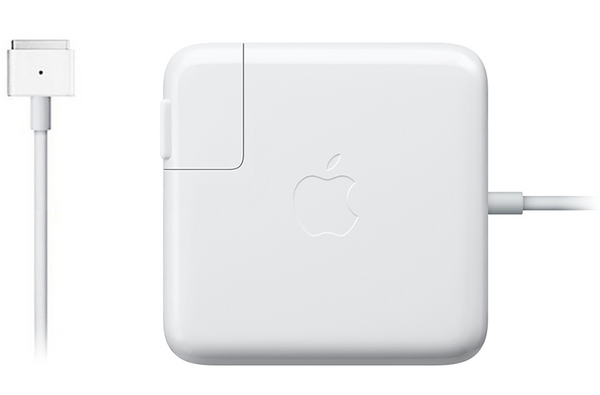 To put that into perspective, Apple's baseline USB-C power brick (sold separately, of course) is rated for 20 watts.
So, while the MacBook Air does have superior battery life, it only edges out the iPad here due to compatibility challenges.
Maintenance
The iPad needs a separate keyboard and an Apple Pencil to compete with the MacBook Air. For people prone to breaking, forgetting, or losing things, the MacBook Air is the safer bet. No judgment!
iPad Pro Strengths and Advantages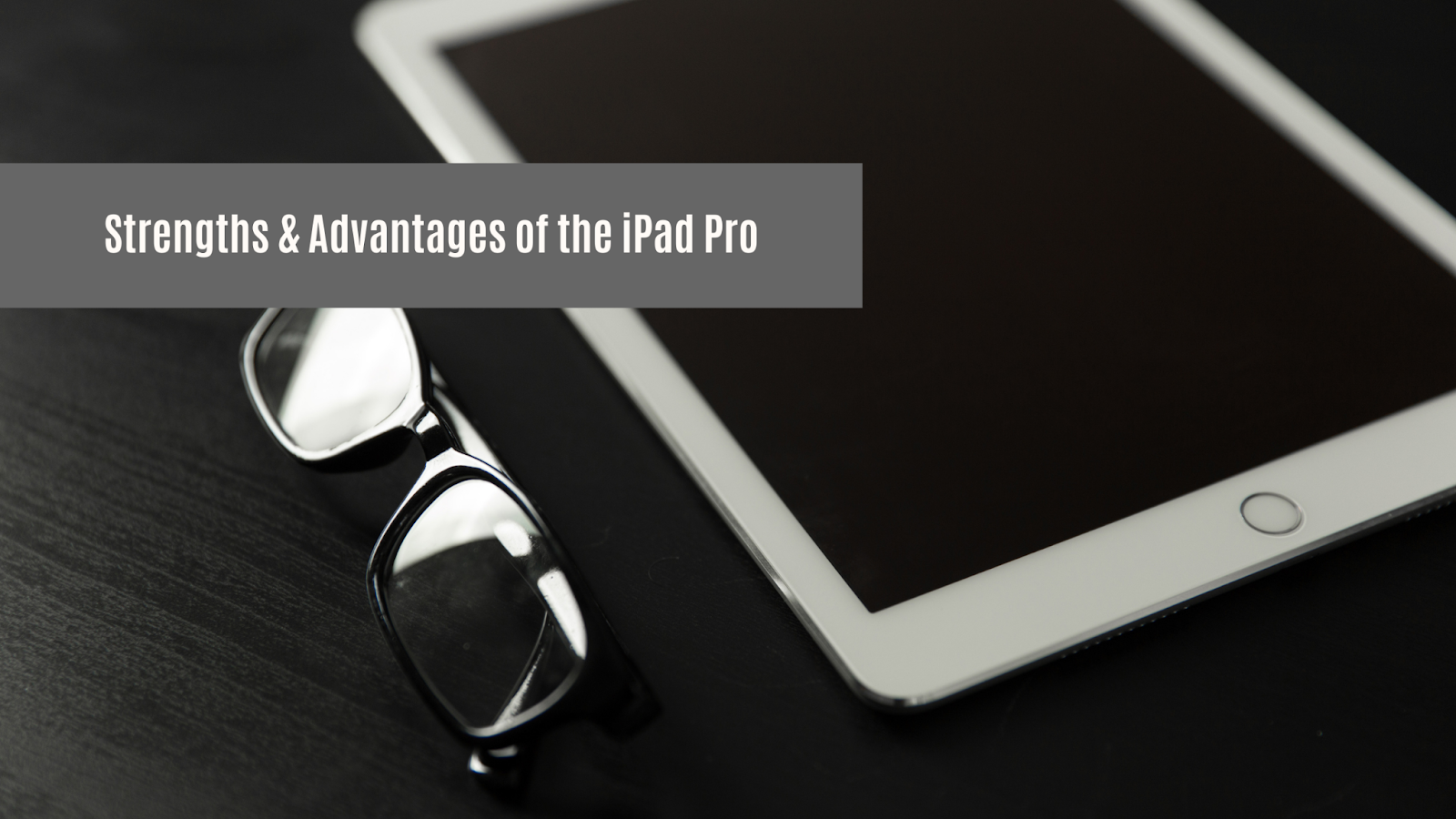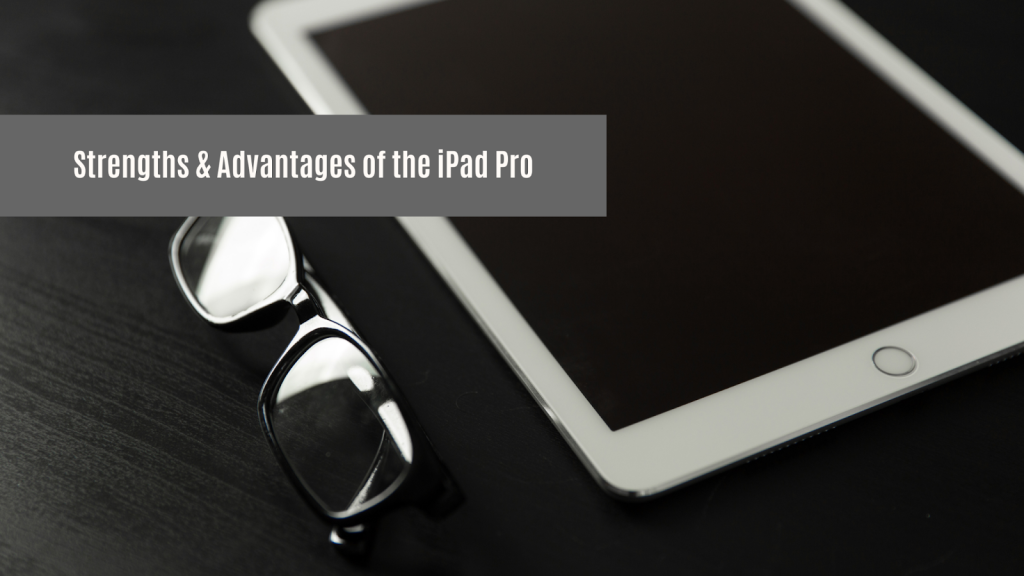 Graphic Design
An Apple Pencil, combined with iPad-optimized applications and programs, allows for seemingly unlimited graphic design capabilities on the iPad pro. You must buy a separate drawing tablet to compete with it if you're using a MacBook Air.
Not to mention the dedicated app market for iPad creatives. Procreate, for example, is a wildly popular graphic design and drawing app that is an iPad (and iPhone) exclusive.
HandWriting and Tactile Use
Taking handwritten notes is easy on the iPad Pro. The iPad fits perfectly into this role, from students to working professionals and even people who use too many clipboards to write things down.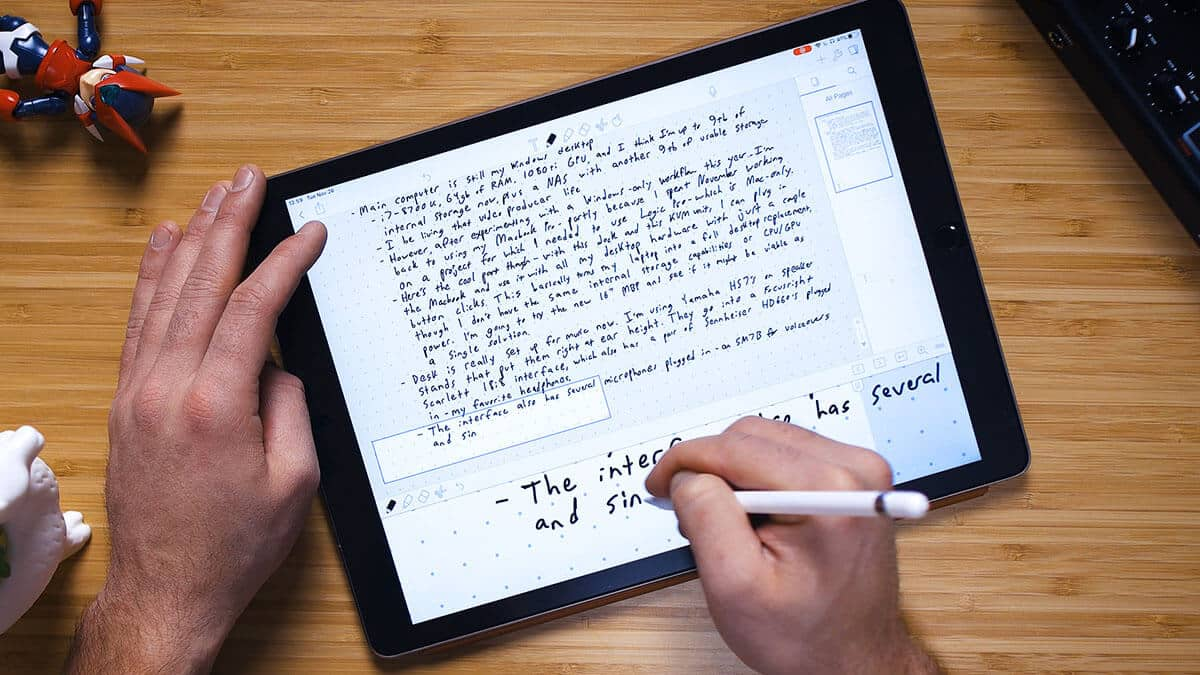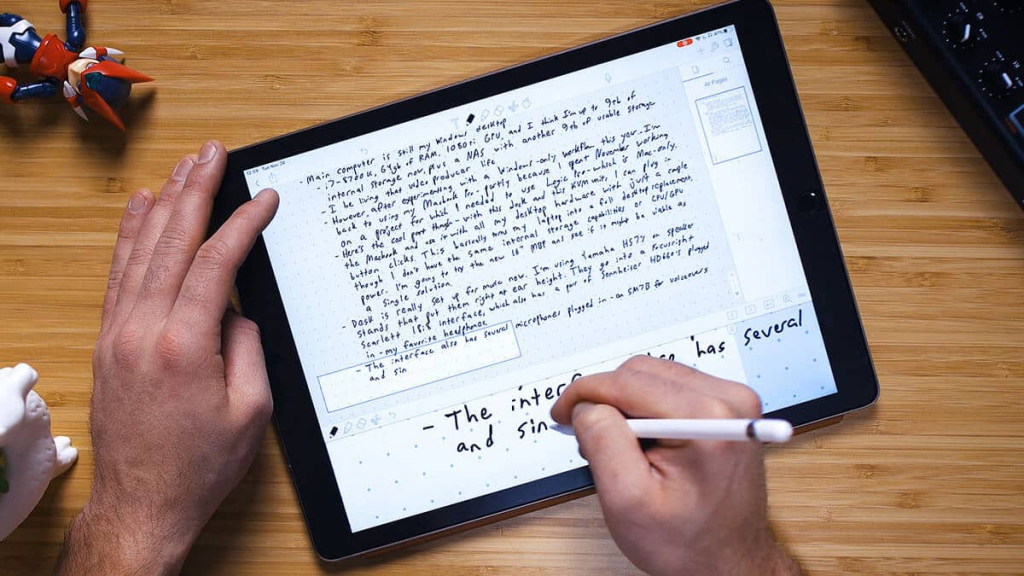 You can also mark up texts with reading apps, which is also great for anybody who has to study or double-check reference materials.
Photography and Videography Capture
The iPad camera wins handily. The 1080p FaceTime camera on the MacBook will get the primary job done. Still, suppose you want to create content or take quality photos or videos.
In that case, the iPad is the outright superior choice. It comes with a 12-megapixel pro camera system and takes 4K video at up to 60fps.
Gaming
Unlike the MacBook Air, the iPad Pro has an accelerometer and gyroscopic technology (that thing that lets you control your apps by moving and tilting your phone around). Not to mention the app store.
Technically, you can use some IOS apps natively on Apple's M2 silicon. Still, the lack of a touchscreen and accelerometer makes many gaming apps unplayable. The iPad wins here if you want a fun mobile gaming experience.
It should be noted that neither device is optimal for many consoles or PC-released engine-heavy games, such as Call of Duty, Overwatch, or Elden Ring.
Accessories
iPads are more versatile in their uses and tend to have many more accessories.
Are you a musician? You can buy a music stand for your iPad, which displays your sheets from any angle you like.
Are you a YouTuber? You can get a rig station for your iPad for some premium recording. You get the point.
Data Usage
The iPad Pro has a cellular data option. You can connect to a network without using a hotspot or that suspicious free Wi-Fi. It's convenient for those who want to grab and go without worry. As for the MacBook Air, it only has Wi-Fi options for now.
Nit-Picks and Toss-ups
Screen
For raw size, the MacBook air (at 13.6 inches) edges out the iPad pro (at 11 or 12.9 inches).
Although the MacBook has a bigger screen, the 264 PPI on the iPad pro beats the 224 PPI on the MacBook air. This means the iPad has slightly better sharpness and image quality than the bigger MacBook air screen.
For those who care about resolution, the MacBook has a 2560 x 1664 screen, while the iPad has 2388 x 1668 for the 11-inch model and 2732 x 2048 for the 12-inch model.
Video Conferencing
This is a stranger one. If you find yourself in a lot of virtual meetings, but camera quality is outside the top of your priority list, the MacBook Air wins.
However, the iPad does have native access to studio mode, which tracks a speaker using an ultraWide lens, keeping them in the center frame when moving about a room. The drawback of the iPad is its off-center camera, forcing you to have a more awkward angle when in landscape mode.
Size
| | | |
| --- | --- | --- |
|   | Size | Weight |
| iPad Pro, 11-inch: | 0.23 x 9.74 x 7.02 inch | 1.03 lbs |
| iPad Pro, 12.9-Inch: | 0.25 x 11.04 x 8.46 inch | 1.5 lbs |
| MacBook Air: | 0.44 x 11.97 x 8.46 inch | 2.7 lbs |
Note. When including the Magic Keyboard to the iPad Pro, the size differences between the MacBook and iPad are negligible.
Price
All prices are for base models.
Device

Model

Storage

Price

iPad Pro:

11-inch, Wi-Fi

128 GB

$799

11-inch, Wi-Fi + cellular

128 GB

$999

12-inch, Wi-Fi

128 GB

$1,099

12-inch, Wi-Fi + cellular

128 GB

$1,299

MacBook Air:

8-core

8 GB memory, 256 GB SSD

$1,199

MacBook Air:

10-core

10 GB memory, 256 GB SSD

$1,299
At a glance, the iPad Pro is the cheaper alternative. However, these prices do not include the apple pencil and magic keyboard.
To add the apple pencil will cost you another $129, and the magic keyboard another $349. (There is a standard smart fold keyboard option for $199, but it doesn't have a trackpad, which puts a serious blow in user comfort.)
For the recommended pencil and smart keyboard add-ons to the iPad, you will need to add another $480 to your ending price tag.
Taking the add-on prices into consideration, the lowest baseline iPad pro will cost you $1,280. That's just a bit higher than the $1,199 price tag of the lowest baseline MacBook air.
Pure Specs
Here you go if you want the best of what each device can offer.
The most spec'd out version of the iPad Pro will get you the following:
12.9-inch Liquid Retina XDR display²

ProMotion technology and True Tone

M2 chip

12MP Wide and 10MP UltraWide cameras

TrueDepth camera system with UltraWide

USB-C connector with support for Thunderbolt / USB 4

Wi-Fi + cellular data compatibility

Face ID

2TB storage

Apple Pencil (2nd generation)

Magic Keyboard
The most spec'd out version of the MacBook Air will get you the following:
Apple M2 chip with 8‑core CPU, 10‑core GPU, 16‑core Neural Engine

24GB unified memory

2TB SSD storage

13.6-inch Liquid Retina display with True Tone

1080p FaceTime HD camera

MagSafe 3 charging port

Two Thunderbolt / USB 4 ports

67W USB-C Power Adapter

Backlit Magic Keyboard with Touch ID
Final Verdict
Overall, each device serves multiple niche categories. Here's what we recommend:
The iPad is your choice for those who love fun and games, a hands-on experience, have a need to read books, and value creative freedom.
For those of you who do lots of typing, need to run industry standard and professional grade programs, value a seamless workflow or might need your device to be the center of your office, the MacBook Air is your clear winner.
Still can't decide? Ask a friend or go to a store to get a good look! Hands-on experience can often help you make a better-informed decision.
Either way, you can't really go too wrong. They're both great.