Apple's range of iPads are some of the most popular tablets on the market today, and they all run on iPadOS, the operating system that enables consumers to interact with the many apps designed for iPads, to use iPads graphic design and drawing abilities, take great photos and videos, and so much more. The new iPadOS 15 has already released a developer beta on June 7, 2021. The public beta is due in July, and the official release will happen after that. So what can you expect from the new iPad OS? Let us share the updates we will see on the new operating system!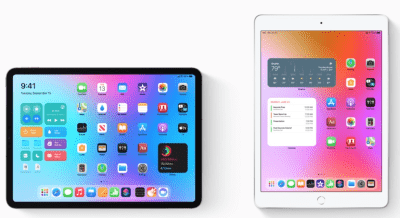 What to expect from the iPadOS 15 update
The iPadOS update is different from the iOS update for iPhones we'll see this year for smartphones. iOS refers to the software that Apple devices run on. An operating system is what helps a device run properly and accomplish tasks. iPadOS is a variation of the iOS used on other devices, designed specifically to support the actions taken on iPads. The number 15 refers to this update being the 15th big update the iPad operating system has seen. 
Apple typically updates the iPadOS a few times a year with bug fixes and small tweaks. There are also larger releases, which generate a bit more buzz! These updates will often include new features that impact users in a bigger way. This year, with the new iPadOS 15, we'll see some exciting upgrades. iPadOS 15 includes changes that are designed to make it an even better tool for work, adds improved organizational and focus assistance, plus includes some of the same udates we'll see in the iOS smartphone update. 
iPadOS 15 Release Focuses on Productivity 
Tablets are increasingly becoming part of consumers' work lives because they are so easy to use for creative design, take notes on the go, and use as a second screen during the workday. They are a great addition to your workflow, and Apple has made some improvements in the iPadOS 15 that will make your tablet an even more important part of your workspace. 
Multitasking Support on the iPadOS 15: 
A device that's great for the workplace is one that's great at multitasking. When you're working on a project it's nice to be able to easily see all the apps you need for it, plus keep an eye on your calendar so you don't miss meetings or other important deadlines. Apple aims to improve the iPads already great versatility with this operating system update by making it easier to use multiple apps at once. There will now be a new multitasking menu at the top of any open apps that will allow you to switch from viewing just one app to a Split View or Slide Over view instead. The Split View setting will show both apps side by side. The Slide Over setting allows you to pull up an additional app as a smaller menu on top of another full-screen app. 
Customized Organization:
The new iPadOS15 also includes a new widget layout on the home screen and in the App Library. This makes it easier to customize your main screen with the apps and widgets you use most frequently. Designed for the bigger screens that iPads offer, the new widget layout lets you set up your home screen to display videos, music, games, and more. The update will also add the App Library to iPads, which automatically organizes your apps and shows your most used features first. It will sort apps into categories such as Recently Used, Productivity and Games.
Quick Note with iPadOS 15: 
Quick Note is a new feature that lets you take notes within any app, across your iPad. This feature works with an Apple Pencil, or typed notes. You can pull up the notepad inside any app, and take note. You can also add links, draw pictures or graphs, mention others and automatically send them an alert, and tag the notes with categories to make them easy to find again. 
Redesigned Safari for iPads: 
Searching through Safari on an iPad will be upgraded with the iPadOS 15 updates! There will be a new tab bar design, which is meant to take up less space and distract from the webpage less. You'll also be able to group your tabs together, so if you're researching one topic all your searches can be stored as one tab rather than having 20 open at once. 
Focus Assistance with iPadOS 15 update:
With both iOS and iPadOS 15, Apple is introducing ways to help users focus on the task at hand. That's helpful since it can be easy to get distracted by the fun apps, games, and distracting communication available on our devices! 
The new Focus feature allows you to set filters on your notifications based on what you're doing. For example, if you're working on a project for work you could filter out everything except Slack notifications and emails. Or, if it's after hours and you're focusing on watching a movie with your family, you could filter out anything work-related. You can create your own custom settings, or select a setting with auto-created filters based on a few different situations.
There is also a new notification summary that lets you catch up on all your recent notifications at one time, rather than getting distracted every few moments when something new comes in. 
SharePlay on Your Tablet: 
In the iPadOS 15 updates, you can now screen share during FaceTime calls. This could be helpful if you use FaceTime for work calls, which Apple seems to be trying to make that a more common occurrence by making FaceTime more work-friendly. You can also use SharePlay to share music and videos with others during a call. 
Other iPad Updates You Can Expect From iPadOS 15:
Live Text:

Your iPad can now detect text in a photo. This means you can take a photo of a business card, click on the email shown in the photo, and the option to email that address will pop up! Visual Lookup will also allow additional visual searching, such as plant or animal identification.

Translate App:

The translate app will be available for iPad, and can detect speech and language automatically. 

Swift Playgrounds:

One of the easiest ways to code and build apps will now be available on iPads. 

Universal Control:

This new feature lets users move easily between an iPad and Mac without any setup. Share one mouse and one keyboard between the two devices, and everything will work seamlessly together. 

Photos:

Improved Memories section.

Maps: Additional detail and information on maps.

Privacy Protection:

Extra controls and precautions to help users keep their information safe. 

Accessibility Features:

Improved accessibility features include VoiceOver, which reads text on-screen, and can now describe objects within images. There is also now more support for eye-tracking so that users can navigate their iPad using just their eyes through third-party software.
All these exciting new updates are coming to iPads in 2021. However, if you have an older iPad you may not be able to access all of the updates! Some of the best changes won't be available on the 1st, 2nd, and 3rd generation versions of iPads. If you want to experience these features and have the best experience on your tablet, invest in a newer edition. Gizmogo can help make the new technology affordable! Sell your old device for cash, and put that money towards a brand new iPad!
Frequently Asked Questions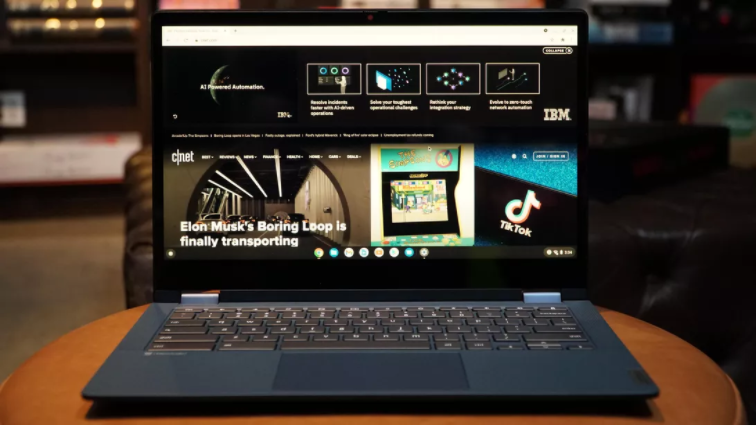 A pair of $440 5i Chromebooks are bound to please. Mobile World...